Cimcorp releases 'Dream Factory'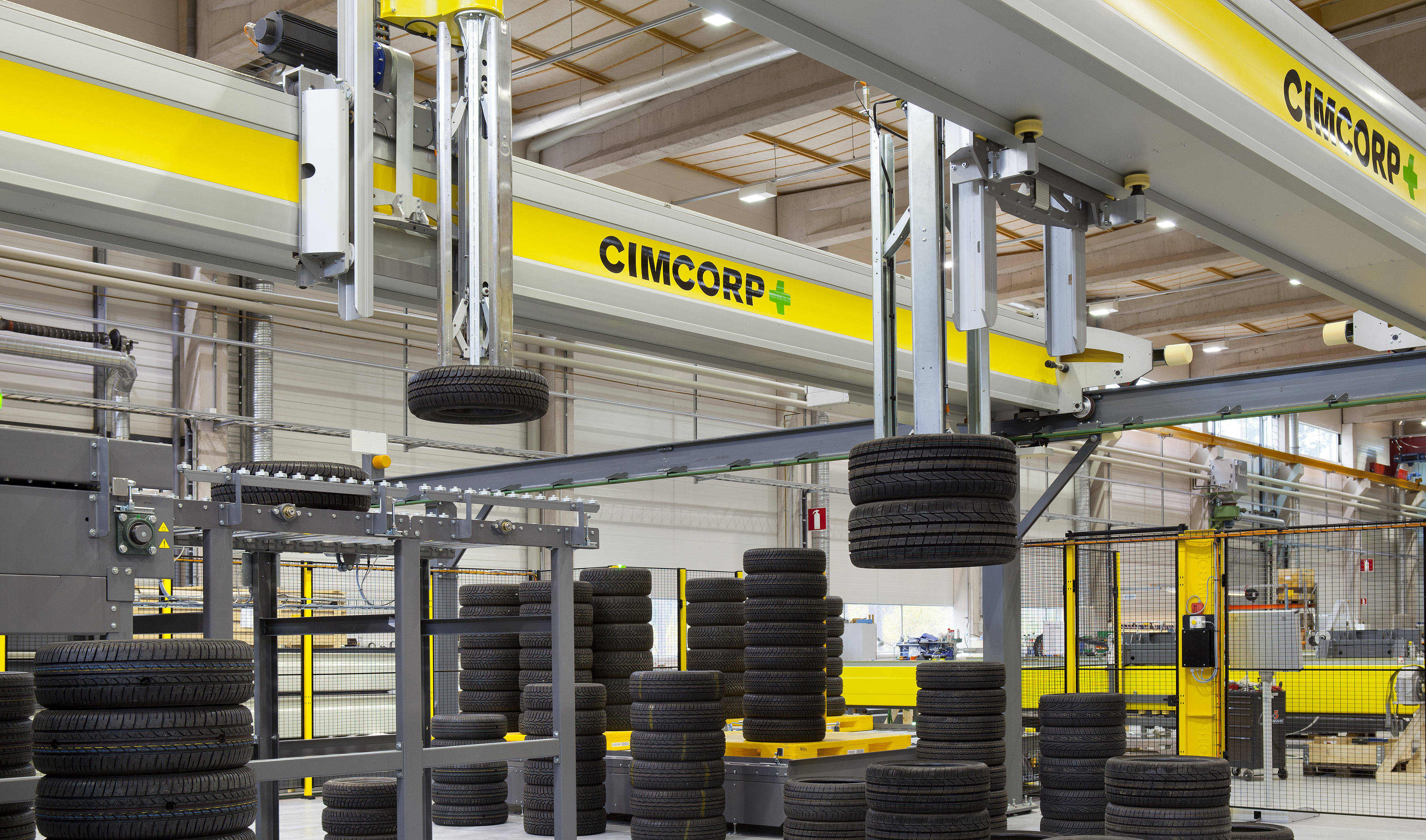 Cimcorp, a manufacturer of robotic gantry-based order fulfilment and tyre-handling solutions, has broadened its Dream Factory solution to include the handling of raw materials and compounds. According to the company, the new product includes an optimized layout design that utilizes 50 per cent less floor space than conventional solutions, can be integrated with specialized software systems and generates cost savings of up to 50 per cent in materials handling capital investment by simplifying the material flow.
Kai Tuomisaari, vice president of sales and projects, Cimcorp, said: "The acquisition of Cimcorp by warehouse management and distribution specialist, Muratec, enabled the addition of key upstream components to the Dream Factory solution. Muratec's warehousing and transportation technologies are now fully integrated with Cimcorp's systems, including a user-friendly interface for operators, to provide seamless data access throughout the entire manufacturing process."
The Dream Factory solution is suitable for both brownfield and greenfield factory sites, with the original version already implemented around the globe. In fact, Cimcorp reports that it has delivered solutions to 14 of the top 25 tyre manufacturers globally, who between them manufacture 60 per cent of the world's tyres. Key installations include Cordiant's Yaroslavl Tyre Plant in Russia – a brownfield site that dates back to 1932 – and Tigar Tyres' brand-new plant in Pirot, Serbia, which demonstrates the simplicity and speed of installation at a greenfield site. In June 2015, Cimcorp secured its largest order, $33.5 million (around 30 million euros), for a turnkey material handling solution at Qingdao Sentury Tire's new plant in Thailand. This project will go live in stages through the rest of 2015 and into 2016.
Cimcorp will debut its complete Dream Factory solution at the Tire Technology Expo in Hannover, Germany, from 16-18 February 2016.