Membat Passion Run Flat scores A-grade for wet braking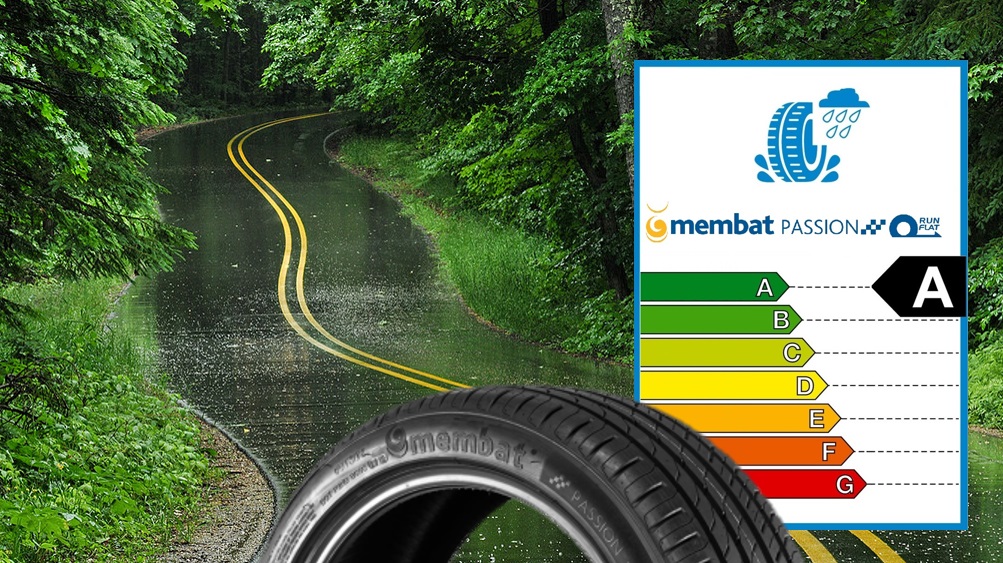 Membat has announced that its Passion Run Flat tyre has passed European label test with flying colours, effectively launching the product for sale in the continent. According to the company, the Passion Run Flat tyre scored an impressive A-grade for wet braking performance, making it one of the first tyres to do so.
Company representatives explain that Membat Passion Run Flat tyres have a reinforced sidewall enabling to support the vehicle's weight without air. It also has a wide tyre bead, designed to firmly hold the tyre on the wheel flange, avoiding tyre bead separation from the wheel.
At the same time the tyre's design, rubber compound and cord material have been included in order to allow the product to resist temperature rises when driving at zero pressure. This means that, in a sudden loss of pressure, the driver has more control over the direction and can continue driving. Like other manufacturers Membat recommends that this drivers only carry on for 80 km/hour for the next 50 kilometres after a rapid deflation or indeed any deflation.
Membat's attainment of A-grade wet grip performance means the tyre stops 18 meters shorter than tyres G-grade products at the other end of the scale.
"Until now, users could only measure the quality of the tyres on the price and brand recognition. This provides an opportunity for young brands like Membat, to publicize the quality of their products with standards set by the European Union," company representatives said in a statement.