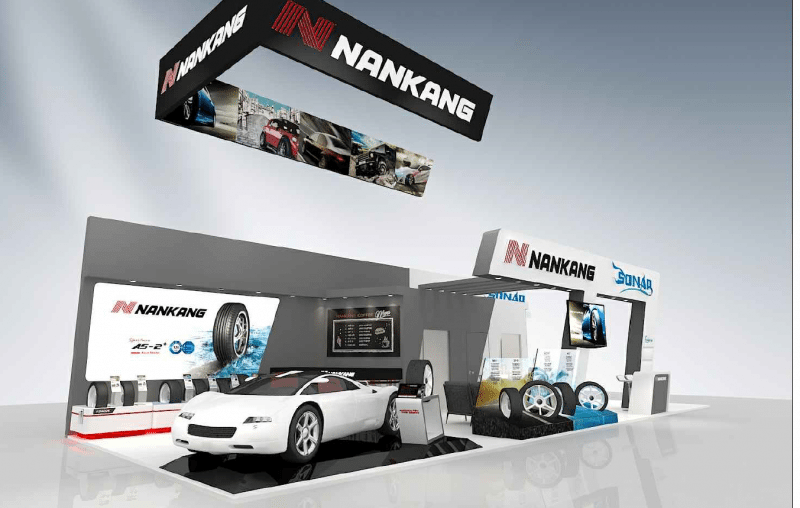 The wet breaking performance of the AS-2+ came out as 14.9 per cent higher than the TÜV standard tyre during testing
Taiwanese tyre manufacturer, Nankang Rubber Tire is to give its Sportnex AS-2+, which has achieved an A for wet braking performance on the European tyre label, its Reifen Show debut in Essen between 24 and 27 May 2016.
According to the company, the AS-2+ came out in September 2015, replacing its predecessor (the AS-2) and is available in 29 sizes.
Nankang reports that TÜV SÜD compared the AS-2+ with three competitors from European, Japanese and Korean tyre manufacturers. Wet breaking performance of AS-2+ came out as 14.9 per cent higher than the TÜV standard tyre. In addition, aquaplaning performance is 4.3 per cent higher than other competitors (note 4).
As far as product construction is concerned, the asymmetric tread pattern of the AS-2+ is designed to offer "great solutions for wet grip, driving comfort as well as low noise". Compared to the conventional design, the section volume of tread grooves inside and outside are enlarged 21.3 and 43.8 per cent respectively, which helps to maximize the wet performance.
The Nankang Reifen stand (Hall 3-3B30) has been designed to create a relaxed atmosphere with both a bar comfortable sofas. Here you can also learn about the firm's new snow tyre (the SV-3) as well as Nankang's latest all-season product (the AW-8). For more information, please visit Nankang Booth.
Category: International News, Product News