Nokian a double winner in Finnish tyre test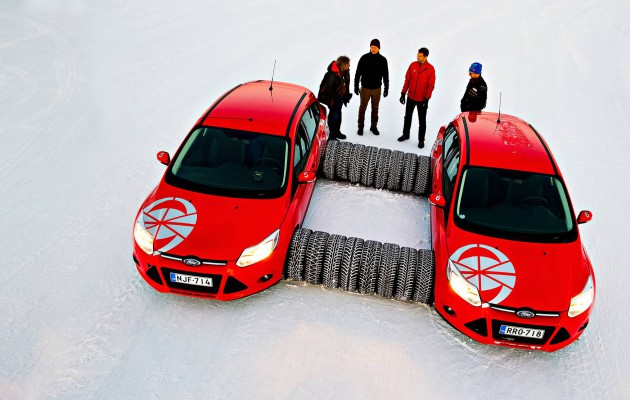 Victory has gone to Nokian Tyres in both the studded and non-studded categories of the winter tyre test conducted by Finnish publication Tekniikan Maailma (World of Technology). The test of 12 studded size 205/55 R16 tyres and eight non-studded 205/55 R16 tyres appeared in issue (17/2015) and saw the Nokian tyres pitted against a range of premium, mid-range and budget tyres.
The Hakkapeliitta 8 was the only studded tyre to receive five stars out of five in the test's final evaluation. Tekniikan Maailma states that, on ice, the Nokian Hakkapeliitta 8 is the best tyre on the market. "Its braking grip and traction are excellent and the tyre is easy to control even under extreme conditions." The tyre won all tests performed on ice.
The Nokian Hakkapeliitta R2 was helped by excellent winter grip into first place in the non-studded category. "The Nokian Hakkapeliitta R2 is the best non-studded tyre for icy and snowy roads. The grip during braking and acceleration is good, but the best part is that the tyre retains control even under slippery conditions and after the grip limit has been passed," wrote the publication.