Nexen wins Fiat Chrysler OE performance award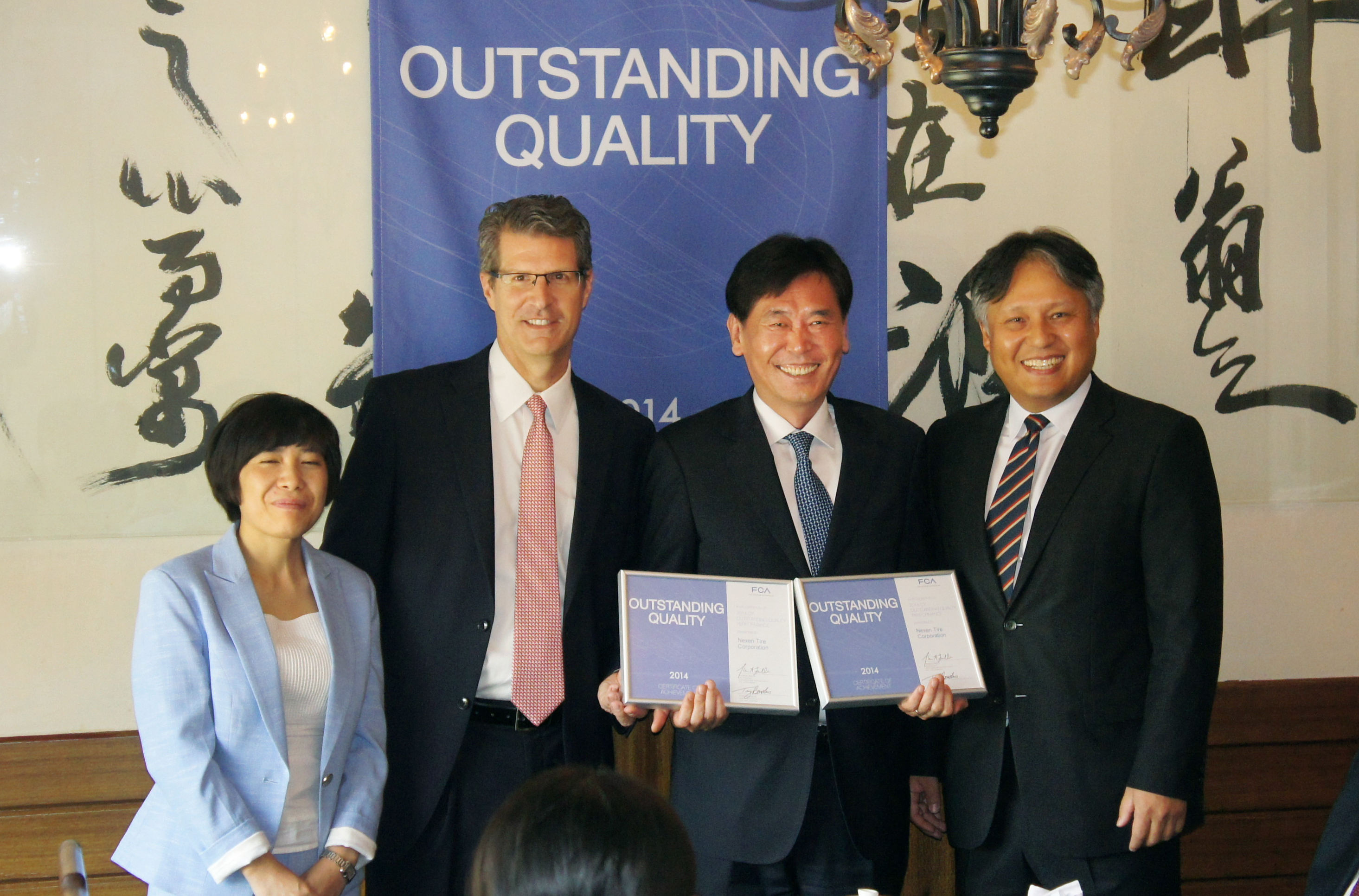 Nexen Tyre has been recognized as an "outstanding supplier" by Fiat Chrysler Automobiles (FCA). Nexen received the award at the '2014 Outstanding Supplier Quality Award' held on 15th September, at Imperial Palace Hotel in Seoul, Korea by Fiat Chrysler Automobiles (FCA).
FCA evaluates technical skills, quality, and brand value in order to give recognition to the best of its suppliers each year. Last year, FCA recognized Nexen Tyre as an "excellent supplier" in the Chemical APAC Export sector during the 2014 APAC Supplier Town Hall and Awards Ceremony held in Shanghai.
This year, out of 1,500 global suppliers, just five tyre plants from four manufacturers were selected, and Nexen Tire points out that its Changnyeong and Yangsan plants were the only plants selected amongst those in the Korean tyre industry.
"It is a great honour to be recognized by FCA again this year. These achievements are a testament to our performance-driven technology and the outstanding quality of our products," Nexen tyre representatives said in a statement, adding: "We will continue our endeavours in satisfying our customers, global car makers, and partners by ensuring high quality products and services."
Nexen Tyre has been supplying original equipment tyres for various FCA's models, including the 500x, Fiat's first crossover vehicle, the all new Chrysler 200 midsize sedan, and the Ram 3500 pickup truck. Most recently, the company signed a contract to supply original equipment tires for the Fiat Ducato, a commercial van.
The company also has been supplying its original equipment tyres to OEMs including Mitsubishi, Fiat, Volkswagen, Chrysler, Skoda, and SEAT since 2012.