Hankook OE on Audi A4, Audi TT supply extended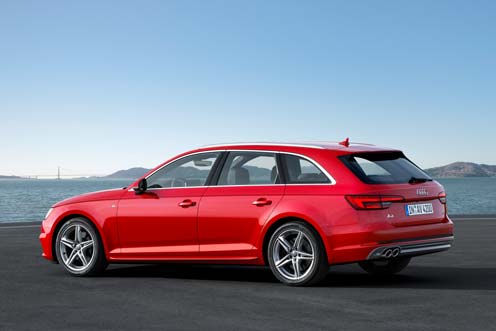 The number of Audi models delivered with factory-fitted Hankook tyres is set to increase once the new generation Audi A4 and A4 Avant arrives in the showrooms. Hankook Tire reports that the new A4 will receive several sizes of its flagship Ventus S1 evo² tyre: Cars shipped on 17-inch rims will be fitted with a 225/50R17Y tyre (including an XL extra load version), while larger-rimmed A4s will receive the 245/40R18Y (XL) and 245/35R19Y (XL). The original equipment version of the Ventus S1 evo² was developed at Hankook Tire's European Technology Centre (ETC) in Germany, where Hankook coordinates tyre development for Audi AG vehicles, and is manufactured at Hankook's factory in Hungary.
"All newly-developed technologies of the new Audi A4 generation particularly focus on reducing drive resistances as well as the subsequent reduction of CO2 emissions," shares Ho-Youl Pae, head of Hankook Tire Europe. "Our high-end tyre Ventus S1 evo² were equally developed, using the very latest innovative technologies in order to live up to these high requirements in terms of sustainability. After already fitting the Audi TT and TTS with our tyres, we are very pleased to be able to now also supply original fitment tyres for the new A4 family."
The Audi TT fitment that Pae refers to commenced with supply of three Ventus S1 evo² sizes late last year, and Hankook's Audi TT original equipment business has now been extended through the homologation of its Kinergy 4S. A size 225/50 R17 98V version of the all-season tyre has been approved for original equipment fitment on the Audi TT.