Up, up…and away – tyre shop drops superhero branding following legal threat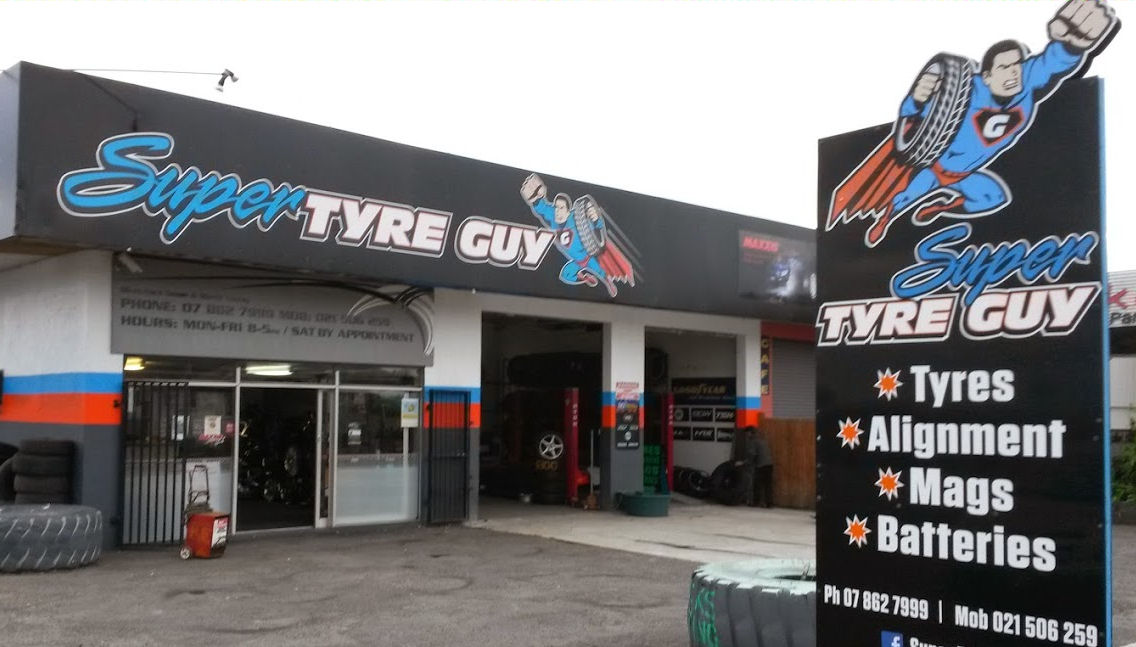 DC Comics in the role of Lex Luthor? The US-based company has taken exception to the life and deeds of 'Super Tyre Guy' and thrown its considerable weight behind erasing the tyre-themed superhero from existence. Super Tyre Guy is the character created by a New Zealand tyre shop trading under that name. Or rather he was, until a letter sent by DC Comics' legal representative killed off Super Tyre Guy far more effectively than kryptonite could possibly dispatch his more famous – and trademarked – caped inspiration.
On its Facebook page, Super Tyre Guy posted today that "we are in the process of changing our logo image to look more like a 'tyre guy' for legal reasons." Details of these legal reasons were reported by the New Zealand Herald, which writes that DC Comics demanded the tyre shop "immediately and permanently stop using the Super Tyre Guy character." The company stated it will claim for costs and damages should the blue and orange superhero not be changed to its satisfaction.
Super Tyre Guy co-owner Gene Young said he never intended to copy the Superman design when overhauling the shop's branding. He told the New Zealand Herald that he's always loved superheroes and "we just thought of a superhero image" that provided "a strong and positive image to portray our business." He also voiced surprise that Super Tyre Guy's branding came to DC Comics' attention: "We are a small rural business," he commented.
And that's the end of Super Tyre Guy. Or is it? Many a print and film cliffhanger have shown us that superheroes can and do make unexpected comebacks, and therefore hope exists that Superman's unapproved, tyre-holding doppelganger will live to fight another day. But even if he does, the character may end up being something of a Clark Kent: "It is better for us to totally redress him and get away from any kind of Superman features," commented Young "We have already spent thousands of dollars on rebranding and now we will have to spend hundreds, going into thousands of dollars to change this. It is a huge expense but at the same time it has to be done and it is something we have to accept. I will just have to change more tyres and sell more mags."