Economies of scale – VMI aims to make retreading pay with new Retrax programme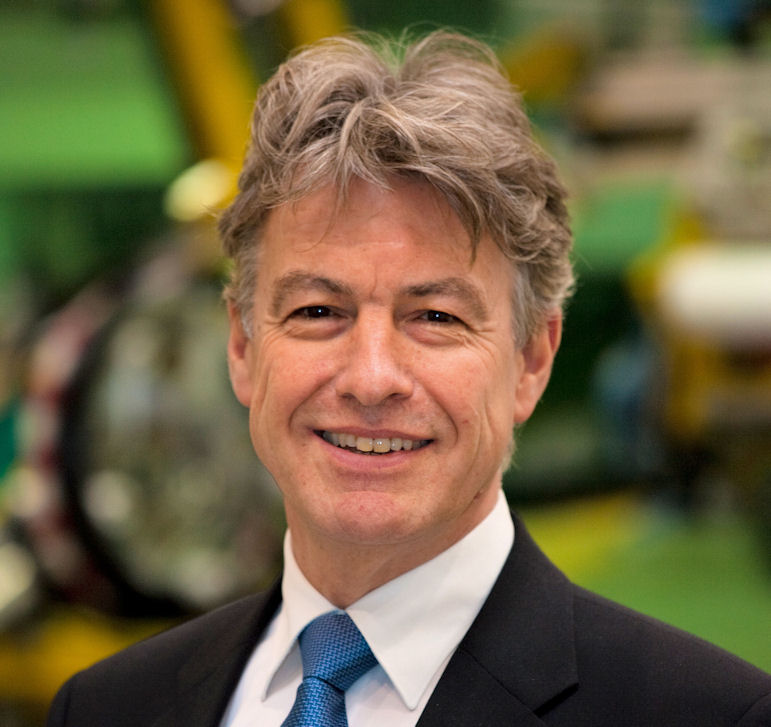 Retreaders in the developed European and North American markets often perform a balancing act – production levels must be high enough to ensure acceptable profits, but at the same time logistics need to remain manageable. The greater the distance between a retreader and its customer base, the more demanding and expensive the delivery of casings and finished tyres becomes. And while retreaders in non-mature markets face other issues, these must also be kept in check in order for retreading to be worthwhile. VMI, a market leader in the development, manufacture and supply of production machinery for the tyre and retreading industries, wants to tip the balance in favour of retreaders both here and around the world. This summer it is introducing a new product programme that may just do that.
Everything begins with quality, says Dirk Reurslag. And when thinking quality, many people immediately think mould cure retreading. But VMI's sales director for industrial solutions and services notes that the mould cure process comes with strings attached: It requires much more complicated systems than pre-cure, and heavier investment. "When you put tyres into a mould instead of an autoclave, you have to be absolutely sure about the type of casing you use. This means casing supply must be absolutely watertight, and the greater investment involved in mould cure also means you need larger volumes to justify it."
The alternative is of course pre-cure, and VMI believes it is this process, rather than mould cure, that offers retreading the greatest chance of becoming a globally viable and accepted industry. And the secret to good pre-cure retreading lies in one particular stage of the process: "We think the bonding of the pre-cure tread to a prepared casing is the most important step in the whole process, therefore we focus on this," Reurslag tells Tyres & Accessories during an interview at VMI's headquarters. The Netherlands-based company manufactures a range of cushion-to-casing (CTC) extrusion solutions for the pre-cure retreading market, including the compact AZ Retrax, a unit capable of retreading up to 120 tyres per eight-hour shift.
CTC technology centres on the direct application of hot cushion gum onto the casing. "In the past, and you still see this a lot in retreading shops throughout the third world, a large quantity of cement was used before applying the cushion gum," the sales director shares. "But this cement is highly toxic and flammable and its use is restricted or banned in some parts of the world." In North America, the world's largest retreading market, the traditional alternative to cement has been to obtain cushion gum from a supplier and apply it to the casing cold – hence the name 'cold' retreading. "Cold application is still acceptable, it results in a reasonable quality," adds Reurslag. "But not the highest quality, because air inclusion is the biggest enemy of quality. If a cold retread still has valleys on the casing, you can push it, you can stitch it and you can roll it and try to get the air out, but you can never do it as effectively as we can with the smearing principle. We think applying cushion gum hot by smearing it on a buffed casing is a better alternative."
The sales director likens the smearing technique to spreading butter on a slice of bread, and says the technique compensates for the irregularities present on the surface of a tyre casing after buffing. "You make a rough surface very smooth. With this extruder-based smearing principle, you do several things: you press the air out of all the little valleys and apply exactly the right volume of cushion gum where you want it. And you apply the gum in a way that provides a level of tackiness that eliminates the need to use cement." VMI has enjoyed much success with its smearing extruders in North America; Reurslag says "all professional retread shops" there work with VMI smearing extruders.
Profitable from 1,000 tyres a month
Optimally, the same machine should apply and smear the cushion gum and then immediately apply the tread to the freshly applied gum, and do this in a very accurate way. "We feel that doing this correctly is crucial to quality, and it also saves money as what you effectively do is feed an extruder with this cushion gum; you only need a one-dimensional feeding strip rather than calendered rubber – it comes straight from a mill," stresses the sales director. "Instead of having a multitude of widths of cushion gum in your shop, you only need this feeding strip. Feeding strip is cheaper to produce, and as less cushion gum is applied, you save roughly US$2 per truck tyre (compared with cold application from a prepared, calendered roll)." The purchase of a CTC extrusion machine is of course an investment, and Reurslag calculates that the investment comes viable at an output of around 1,000 tyres a month; at this level a payback period of three years is possible.
Smearing extruders were first introduced two decades back and became a VMI technology 11 years ago upon AZ Extrusion's integration into the company. Incidentally, Reurslag points out that while the AZ name is still present on many machines, including the Retrax, it will be phased out over time to avoid brand confusion. "AZ existed independently in other areas until last year, but these businesses have now been taken over by Continental and have no connection to VMI. The name will change, but not straight away – brand recognition for AZ Retrax is high. We are working first to make sure it's known as VMI AZ Retrax, and eventually it will become VMI Retrax." The hope is that retreaders will get to know the Retrax name as a badge of quality in much the same way that 'Intel Inside' became a byword for top-notch chips and processors. "We aim for people to see 'Retrax Enabled' as a statement of fundamental technology that is their guarantee of quality."
While the use of hot extruded gum to smear a casing is not new, VMI is now working towards providing complete solutions to retreading companies and using the technique to bring best practice into areas where this is currently absent. Regulations barring the use of toxic cements have driven the adoption of hot smearing in Europe and North America, and Reurslag says VMI now offers a range that provides "an extremely productive, fast and cost-effective process" that goes from buffed casing to the finished retread in a way that ensures the highest quality standards without endangering operator health or the environment, and additionally offers retreaders an opportunity to improve their profitability.
By employing high levels of automation, VMI believes a European or North American retreader can make an excellent profit as a small company, or as an individual unit of a larger company, close by its customers. "Our technology offers retreaders a means of getting away from massive, costly centralisation," Reurslag opines. "They can bring production back home, set up shop in a local catchment area and make a very good profit without having the logistical problems associated with centralised production. Using VMI technology, you don't have to be a gigantic corporation to make excellent quality retreads and earn a very good profit while doing so."
But there are areas of the world where employee health and safety isn't taken as seriously as it is here, where labour is cheap enough for employers not to be overly concerned about productivity, and where low investments in road infrastructure mean tyre failure is no rarity. Such environments foster the existence of poor-quality retreading. "Nobody would notice whether a retread failed because it was a poor quality product or if it was a perfectly good tyre that just happened to burst on a bad road." Reurslag concedes that labour issues and road conditions are factors VMI (and the retreading industry as a whole) has no control over, yet the company strongly believes that best practice must spread to all parts of the world.
Making retreading more accessible
"Why should drivers in India, for example, tolerate having to drive on sub-standard products?" questions Reurslag. "Aren't they as important as everybody else? Yes they are, and they should have access to good quality retreads." For countries such as India, an approach that works for VMI is to employ the same technology used in mature retreading markets and scale it down slightly, reduce the cost and offer a machine that relies a little more on human input rather than automation. "But you can't compromise on quality or give a sub-standard service," states the sales director. "Quality is sacrosanct. The other things can be varied in order to fit in with the realities of the local economy. And that's what we do."
Dirk Reurslag shares that VMI will soon launch a new programme that includes some low-budget solutions. "Our lowest capacity machine, a unit integrated with a builder, will come within reach of smaller shops. It will bring down payback time and cost around 150,000 to 160,000 euros. The builder will come out in the summer, and we hope its price will make it accessible to smaller retreading operations." This new range will be offered globally, he adds.
According to available statistics, the average commercial vehicle casing in North America has two lives. Theoretically, a well-produced casing can achieve a third life, which means retreading still hasn't reached its full potential in this most-established of retreading markets. In Europe the figure is a little under two lives, and retreading rates are still insignificant in other regions. Nevertheless, VMI is convinced that retreading will ultimately spread all over the world. "Eventually it will also become well-established in Asia, but of course its success is dependent on road quality, and without good quality roads you can't predict tyre lifespan. It becomes vague. But we all know that if everyone used their casings at least twice, this would save a lot of materials. It's the way to go, both environmentally and economically."
In closing, Dirk Reurslag reiterates VMI's view of quality as the key that will unlock the door to retreading's widespread global acceptance. He's certain that if the industry is capable of delivering high quality pre-cure, it will be accepted by end users. "And that's why we feel our smearing technology is needed, because making sure the pre-cure tread is well connected with the prepared casing is the most important thing. It is the crucial thing. The rest, with all respect, is secondary."