Rösler Tyre Innovators enters 'a decision-rich year' with confidence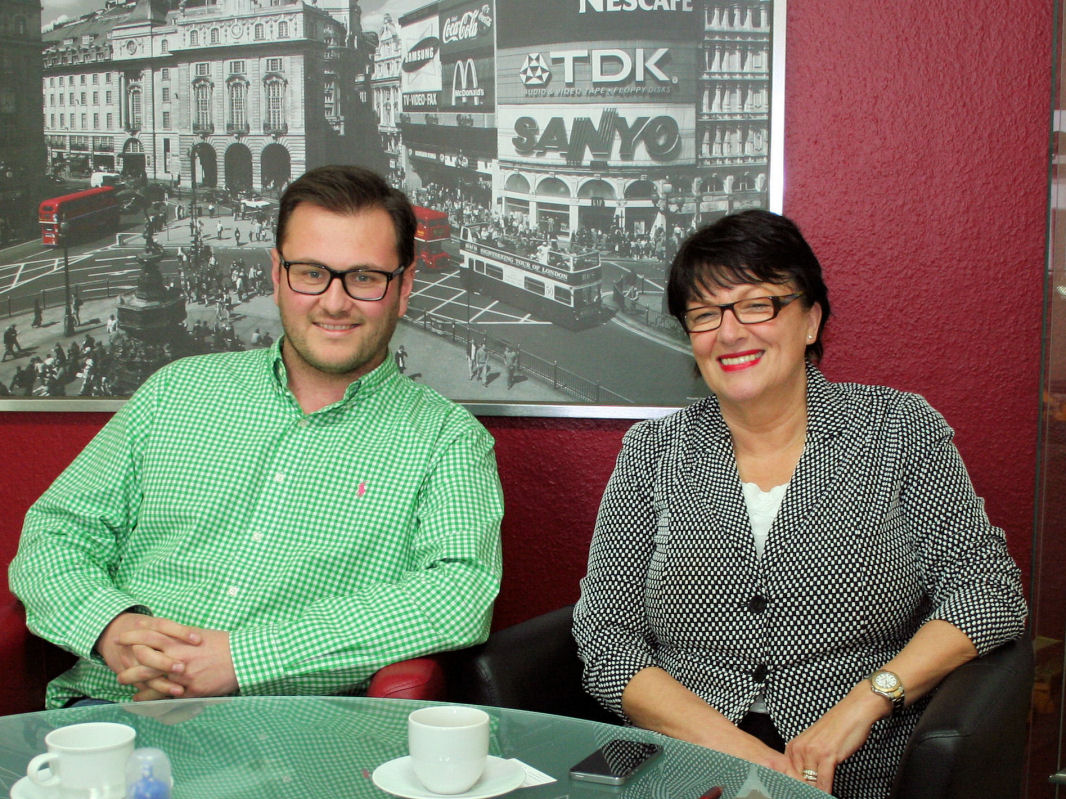 Not many companies operating in the OTR tyre business either locally or further afield are very happy at the moment. While the manufacturers of new tyres in particular must contend with substantial losses and respond to the weak market with discounts, retreaders – as is often the case – occasionally benefit from the situation. The global mining sector has especially suffered as a result of sinking raw material prices, a phenomenon that in turn has directly influenced the production of and consequently the demand for tyres; in contrast, the construction sector has lately shown signs of stability in Europe. Nevertheless, it is important for companies within this market segment to adapt to conditions. With this in mind, in recent months Rösler Tyre Innovators has made several important decisions.
Over the years, Rösler Tyre Innovators has continually optimised the Schelkmann retreading process and signed up increasing numbers of licensees. These companies – typically mine operators – not only establish on-site retreading facilities, they also purchase tread segments for 25-inch and larger tyre sizes as part of their licensing agreement. These are produced at Rösler's Dortmund facility in Germany. At present, license agreements are in place with customers in Indonesia, Kazakhstan, Uzbekistan and in Canada; these four customers alone take around 400 tonnes of material a year from Dortmund. On top of this business, last year the long-established German firm and a partner established a new joint-venture company for marketing pre-cure treads in North and South America.
Following the formation of "Rösler Americas" in 2013, the company has marketed its tread segments – up to three segments per tyre are utilised in the patented Schelkmann retreading process – to customers in North and South America and in doing so has built up an additional distribution business with established retreaders. The North American market in particular is arguably one of the most alluring markets, comments Dennis Sladek to Tyres & Accessories, and is the world's largest market for retreaded earthmover tyres. The head of sales and marketing at Rösler stresses that existing licensing agreements are not affected by the new business. This tread business is a brand new one for the German retreader, however the company is confident the business will provide it with an additional stable foothold for further growth.
Meanwhile, the global business in turnkey facilities has taken a turn for the worse of late. The company's retreading operation at the Rio Tinto site in Australia closed in 2013 after five years of service as it was no longer economically viable. Compensating for this, Rösler is successfully driving a clear growth course with its licensee in Indonesia (who signed up in 2007). As Dennis Sladek elucidates, at present two autoclaves are being installed at the licensee's site in order to double output to around 1,800 earthmover tyres a year. The knock-on effect of this will, of course, be seen in tread segment sales. And the head of sales and marketing adds that "business is running satisfactorily" with the licensee in Kazakhstan, which built its own licensed Schelkmann retreading facility in 2009.
Rösler has reached another decision in response to changing market conditions: "Winstone" new tyres have – for the time being at least – departed from the company's portfolio. Sladek explains that the mould cure 'retread' production of these tyres using brand new 25-inch casings only makes economic sense when corresponding gaps exist in the market, gaps that can be filled with well-priced products. However in an environment where an oversupply of new tyres exists and the manufacturers of these react by offering discounts and flood the market, little room remains for retreaded new tyres such as Rösler's own Winstone brand. "It really was a great business," sales manager Hildegard Lange told this publication. But times have changed. Nevertheless, she declined to rule out the range's return in the near or distant future should market conditions allow for it.
A Rösler business that continues to be stable is Rodos mould cure retreads, which in contrast to Winstone tyres are second-life tyres produced using pre-used casings. Good as this business is, Sladek observes that the significance mould cure retreading has for Western Europe is not mirrored in global markets, and therefore Rösler also engages in pre-cure retreading – such as the Schelkmann process – even though it is strongly influenced by mould cure retreading closer to home. Admittedly, Rösler only manufactures full-form OTR and earthmover tyres in standard patterns and just in sizes from 14.00R24 to 18.00R33; larger Rösler tyres such as E4, L4 and L5 fitments are made using the pre-cure process.
The significance of each retreading process is reflected to some extent by turnover spread. Rösler generates at least 40 per cent of its retreading turnover with mould cure retreads and the remainder with pre-cure; this doesn't include its segment and license businesses. The share of turnover made through pre-cure can rapidly fluctuate on the back of a few extra 57-inch giant tyres.
According to Rösler management, there is also a qualitative reason for the emphasis upon pre-cure retreading. While the casing and to-be vulcanised tread rubber are exposed to temperatures of up to 150 degrees Celsius during the mould cure retreading of products such as Rodos or Winstone, pre-cure retreading according to the Schelkmann process applies temperatures under 100 degrees Celsius. In addition, a markedly higher pressure can be used when manufacturing the treads and tread segments themselves; this produces a much harder tread. Placing this pressure on the tread before its application to the casing also means the pre-cure retreading process is gentler on casings, a factor that in turn positively influences each casing's potential for multiple retreading and also allows for a more durable tyre – a quality highly valued in the OTR segment. Bearing these qualities in mind, the Rösler team sees itself solely in competition with the leading new tyre manufacturers. "Our customers should be able to simultaneously receive quality and make savings," Sladek comments. Sales manager Hildegard Lange, who has been with the company since 1971, agrees: "We want to be compared with premium suppliers; nothing else makes sense."
Sladek and Lange express confidence about the coming year. The winter was by and large green throughout Europe, a fundamentally beneficial occurrence for the raw material extraction and construction industries. The business that Rösler's UK-based partner, EP Industries, has with coal mines in Scotland is also slowly regaining momentum following the insolvency of key customer Scottish Coal last year and the resultant collapse in demand for tyres from its suppliers. Six out of every ten tyres EP Industries delivered to Scottish Coal since 2005 were retreaded – by Rösler in Dortmund. Rösler Tyre Innovators also recently expanded its field sales team in order to provide further scope for growth.
Many good decisions have been made in relation to rebounding and growing markets, and the competitive environment – at least for retreaders in Europe – has not deteriorated. Every sign thus looks good for the OTR tyre market.