US site Goodyear's entry into online tyre retail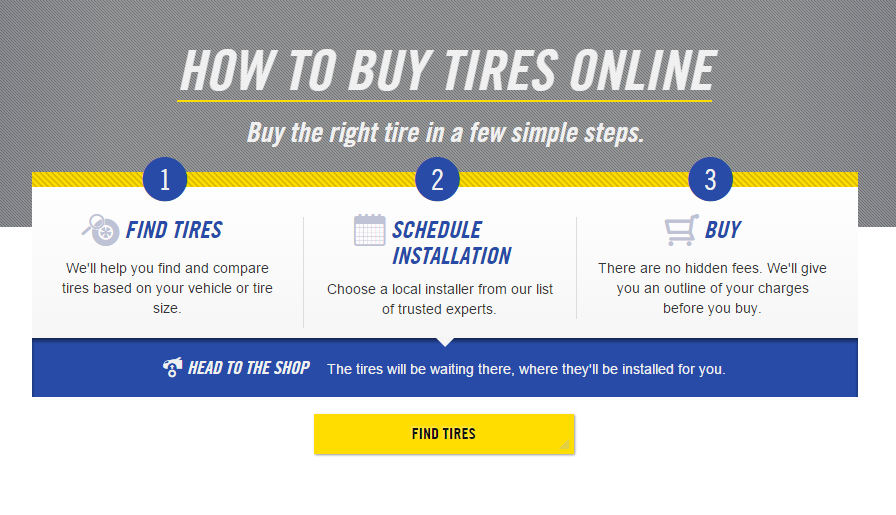 Online tyre retailers are nothing new, and Michelin's current 40 per cent share acquisition of leading French portal Allopneus shows the major manufacturers are taking an interest in this business. That said, no major tyre maker sells directly to the public over its own website – but this is about to change. As Goodyear chairman and chief executive officer Richard Kramer announced at the company's annual shareholders meeting on 13 April, the US-based company is gearing up to begin rolling out online tyre sales in its homeland. Goodyear has yet to comment on whether it plans to extend these web retail activities to other markets.
"As you likely heard, Goodyear will become the first tyre manufacturer in the US to start selling consumer replacement tyres online," Kramer told meeting attendees. "We will launch the first phase of our rollout this week. This new buying option will allow consumers to purchase tyres online and have them installed by authorised dealers."
Tyres sold through Goodyear's website will be fitted by a network of 'aligned dealers'. According to US industry publication Tire Review, nearly 1,100 Goodyear dealers had joined the online network programme by late January 2015. Goodyear now speaks of having "thousands of dealers" signed up. The dealers represent a core aspect of the tyre maker's new sales channel, as consumers who buy tyres through the Goodyear.com website won't be offered the choice of having their purchase shipped to them directly: "Online purchases require a professional installation and include a standard installation fee," states Goodyear on its website, adding that shipment to dealers won't involve any extra charges.
The reason behind Goodyear's decision to embrace online retail is that the 'Millennial' generation – teenagers to 30-somethings – expect it. Kramer reflected upon this at his keynote speech to the World Rubber Summit in late March. "Millennial consumers are not going to adapt to us and the way we've sold tyres for the past one hundred years," he said. "We have to become a fast moving, consumer-driven, technology savvy industry. We have to do more than sell tyres. We have to sell a convenient and frictionless experience with our product and make the tyre buying process easier." Kramer also pointed out that some 80 million Millennials in the US are either already or will soon will reach tyre-buying age.