Wanli manufacturer, Chinese vehicle maker erecting JV tyre plant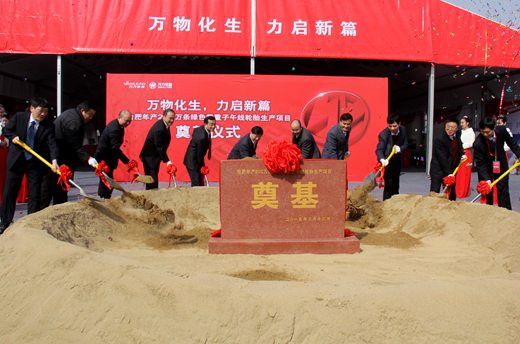 Last month, groundbreaking took place on a new tyre factory intended to produce some 2 million all-steel truck tyres a year and serve as an original equipment supplier for China Anhui Jianghuai Automobile (JAC). The vehicle manufacturer is partnering in a joint venture project together with Guangzhou Fengli Tire & Rubber Co., Ltd. The tyre maker is itself, in turn, a joint venture between , the company behind the Wanli and Sunny tyre brands, and Guangzhou International Group Co., Ltd., an authorised Chinese state-owned assets operating unit.
A ceremony was held on 12 February to mark the official start of work on the Hefei Wanli Tire Co. joint venture project. Actual construction of the facility will commence in June and the factory is expected to be commissioned in December 2016. A 330,000 square metre site adjacent to the state-owned vehicle maker's Hefei plant in China's Anhui Province has been set aside for the RMB 2 billion (£217 million) project.