Italmatic to show two new machines at Autopromotec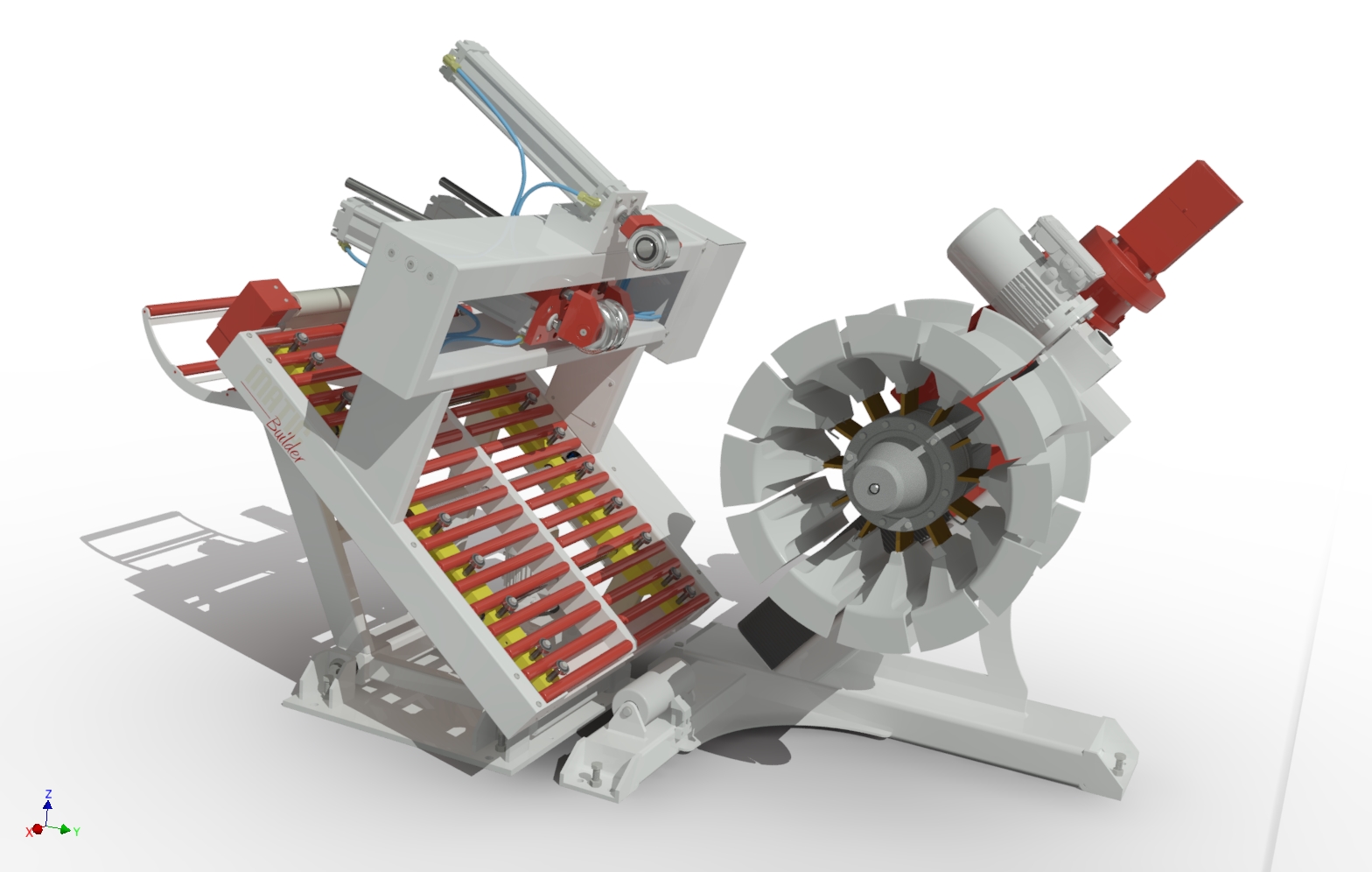 Italian tyre manufacturing equipment maker presenting new buffer and builder products
Italmatic, the Italian tyre manufacturing equipment maker, has revealed plants to present two new machines on its stand (B76, hall 22) at Autopromotec 2015, which will be held in Bologna in May. Characterising the event as "very significant news confirming its role of leader in the worldwide market", Italmatic representatives explained that the firm will be showing a new buffer and a new tyre builder during the exhibition.
New 'Matic Top' buffer
According to the company, the new Matic Top buffer is completely automatic has been observed to increase productivity and buffing precision. Designed to handle tyres from 16 to 24.5 inches in diameter and having a minimum section width of 150 millimetres reaching all the way up to a maximum of 525 millimetre section width, the Matic Top is intended to satisfy the most demanding customers with a wide range of flexibility. The machine is completely controllable from a touch screen panel in order to make the operation cycle simple to manage. Furthermore, the new functions and improvements introduced are said to make this latest version "even better performing".
Key features include: completely electronic operation; automatic locking system of tyre support shafts, removing the need for mechanical spacers; easy cleaning of rubber waste; multiple exhausts on carbine, rasp and brushing unit; pre-set automatic cycles for each type and size of tyre; Rockwell controls and brushless motors; complete carbine for the maximum safety of the operator and for reducing noise; blade cooling device; ply detector; and finally, computer controls for the whole buffing and brushing cycle.
New 'Matic Builder'
According to Italmatic, the new Matic Builder tyre building machine is also completely automatic and "designed to assure precision on the application of pre-cured tread warranting a pre-tensioning electronically controlled, with a subsequent accuracy on the balancing of the finished tyre".
The Matic Builder is designed to handle tyres from 16 to 24.5-inch with a minimum section of 150 millimetres right up to 525 millimetre section widths. Like its automatic buffing cousin, this device is controlled from a screen panel and the laser control of tyres are said to make operating work cycles simple.
Key features include: Rockwell controls; tyre support system with American chuck in 12 segments; sensitive footboards for the safety of the operator; 10-inch colour touch display; memory capacity for unlimited 'recipes'; roll support with unwrapping roll of protective film; laser control to measure the tyre diameter and automatic pre-tensioning for a better tyre balancing and a junction for continuity of the pre-cured tread pattern.
New 'Matic Cushion Gum Applicator'
And finally, in addition, Italmatic is also promoting its new Matic Cushion Gum Applicator extruder. This too is completely automatic and designed to offer precision on cushion gum application for homogeneity of product and optimization of raw materials. Designed to handle tyres from 16 to 24.5 inches in diameter, like the other two machines, this one also has a section width range of 150 to 525 millimetres. Once again, the whole cycle is controlled via an integrated 10-inch touch screen.
The key features of this device include: a colour camera for watching what's happening on a monitor; an extruder with high production capacity to reduce cycle times; extrusion head with sensors for profile finding through tracer points; three-axle interpolations to assure correct application constant thickness of the band across the whole surface; and pressing rollers for the extruded band.
Italmatic manufactures all the machines necessary to complete factories retreading any type of tyre – from motorcyle up to 63-inch OTR tyres, as well as aircraft tyres and solid tyres.