Winter tyre test braking results give Auto Bild the chills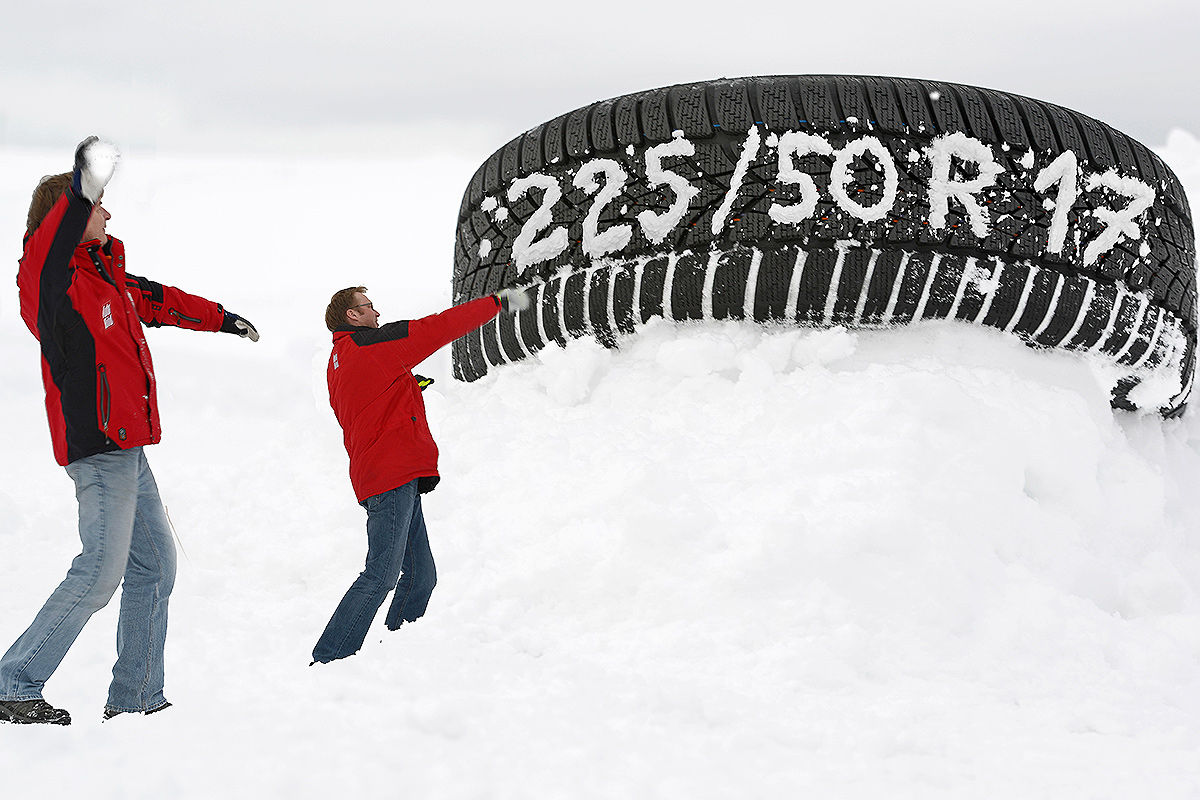 In the seven-page winter tyre test in its 40/2014 edition, German motoring magazine Auto Bild sifted through no less than fifty products to identify the best tyres for use in the cold season. Many tyres failed to get past the first braking test, but after the second round of testing, in which the 16 best-performing of the size 225/50 R17 tyres were further evaluated on the testers' BMW 3 Series, Auto Bild named four as 'exemplary', ten 'recommendable', and two as 'conditionally recommendable'. While the "usual suspects" – the premium brands – dominated the stop spots in the test, there were a couple of positive surprises.
The exemplary tyres were the Dunlop SP Winter Sport 4D – which was named test winner – along with the Continental WinterContact TS 850, Michelin Alpin A4 and Nokian WR D3 V. The Dunlop tyre was particularly praised for its dynamic handling qualities on snow-covered and wet surfaces, progressive steering response and positive steering feedback, safe aquaplaning qualities, plus a good price-performance ratio and high mileage. The recommendable places were occupied by the Goodyear UltraGrip 8 Performance, Bridgestone Blizzak LM-32S, Pirelli Sottozero Series 3, Semperit Speed-Grip 2, Hankook Winter I*Cept RS, Uniroyal MS plus 77, Barum Polaris 3, Fulda Kristall Control HP, Kumho I'Zen KW27 and – the first Chinese tyre to achieve this rating – the Westlake SW608. Its close relative the Goodride SW608 also made the final 16 but had to settle for a conditionally recommendable result, as did the Cooper WeatherMaster SA2.
The tyres just below the first-round cut included a number of familiar names: The Falken Eurowinter HS449, Roadstone Winguard Sport, Apollo Alnac Winter and Nexen WinGuard Sport. Descending further down the list, below 20th place Auto Bild cautioned consumers to keep their hands off, as the bottom 30 tyres were kicked out after the first braking test – Auto Bild said they "offer only a small safety reserve on wet road surfaces". The offending tyres were: The BF Goodrich g-force Winter, Nankang NK Snow SV-2, Sava Eskimo HP, Accelera X-Grip, Toyo Snowprox S953, GT Radial Champiro WT-AX, Ovation W 586, Firestone Winterhawk 2 Evo, Star Performer Winter AS, Kleber Krisalp HP2, Vredestein Wintrac Xtreme, Sonar PF-2, Matador Sibir Snow, Yokohama W.driveV902, Sunny SN 3830 Snowmaster, Ceat Formula Winter, Evergreen Winter EW66, HiFly Win-Turi, Fortuna Winter, Maxxis Presa Snow, Marangoni Meteo, Wanli S1083 Snowgrip, Minerva Ice-Plus S210, Syron Everest 1, PneuVranik Everest HPL, Rockstone Eco Snow, Imperial Snowdragon 3, Maxtrek TREK M7, Hercules Winter HSI-L and – worst-rated by Auto Bild for wet braking – the Sonny WOT.