Bridgestone gains BMW supplier award for ologic technology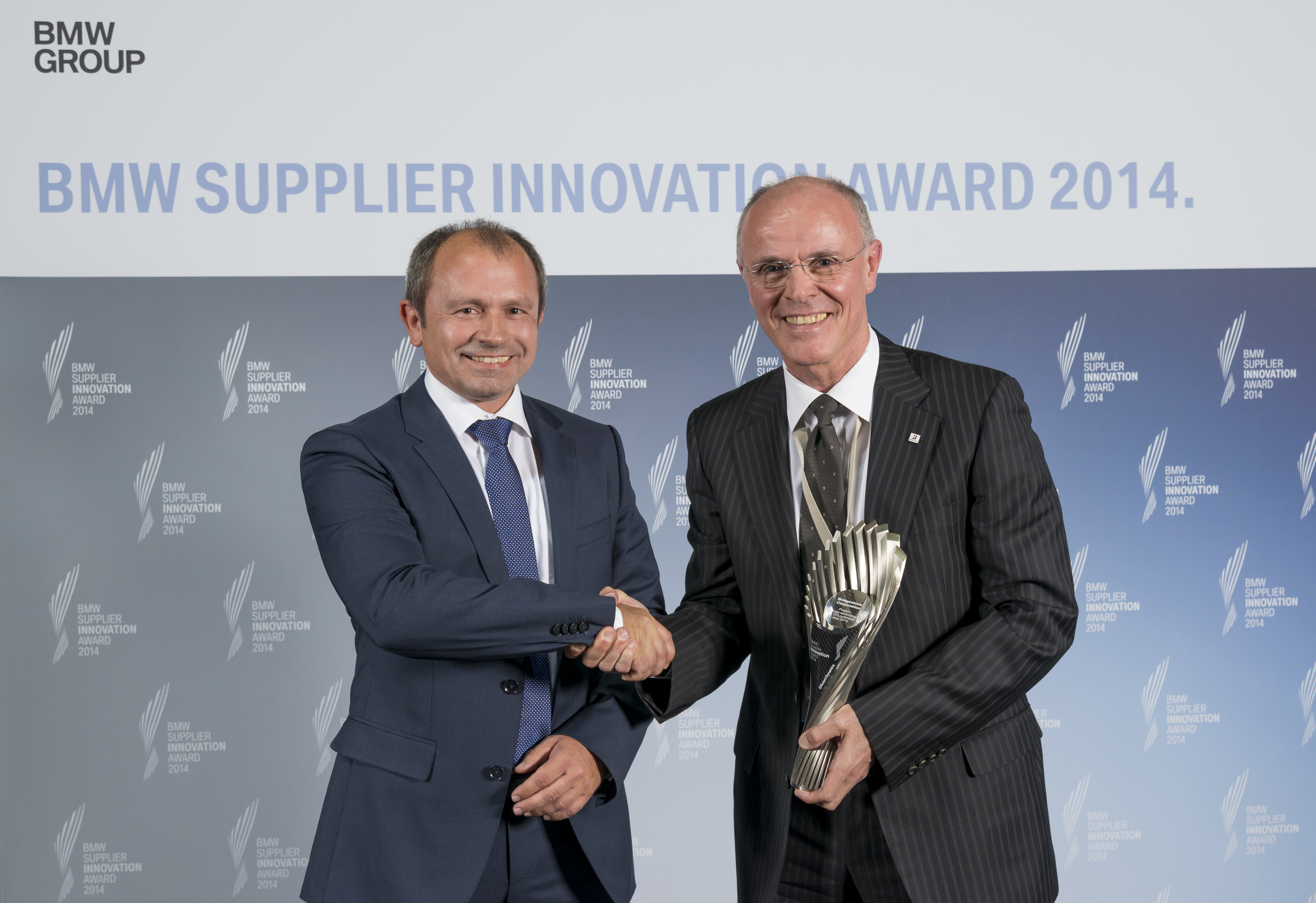 Pirelli received one, and so has Bridgestone: The tyre maker is the new owner of a BMW Supplier Innovation Award 2014. Bridgestone was awarded in the 'Efficient Dynamics' category in recognition of the ologic technology it developed for the BMW i3. The honour was presented to Bridgestone Europe's CEO and president, Franco Annunziato, by Gerhard Kurz, BMW's senior vice-president Purchasing Driving Dynamics, at an official ceremony in Amsterdam on 1 October.
"Bridgestone is very proud to have been chosen by BMW as exclusive tyre development partner for its range of electric vehicles. BMW and Bridgestone share the same vision of sustainable mobility and we are delighted to receive the BMW innovation award for our new ologic tyre technology," commented Annunziato.
Bridgestone was exclusively selected by BMW to develop tyres that complement the dynamic handling and sustainable performance of its i3 all-electric vehicle. The ologic tyres have especially large diameters and narrow treads, which reduce tyre deformation and loss of energy during driving, thereby reducing rolling resistance. The trick for Bridgestone was to deliver this while maintaining safety levels at least at the same level as conventional tyres.
Bridgestone is currently exclusive tyre supplier to the BMW range of 'i' vehicles, shipping Ecopia EP500 tyres with ologic technology for the urban all-electric BMW i3 and Potenza S001 sport tyres for the BMW i8 electric hybrid model.
The BMW Group presented 2014 innovation awards in a total of seven categories, as well as a special "Innovation Partnership" award. The categories were: Efficient Dynamics (Bridgestone Corporation), Lightweight Construction (Corning Incorporated), Connected Drive (Here Europe B.V), New Technology Experience (Zizala Lichtsysteme GmbH), Quality (Pirelli & C. S.p.A), Productivity (Grohmann Engineering GmbH), and Sustainability (ASK Chemicals GmbH). The Innovation Partnership award was bestowed upon Genivi, a non-profit industry alliance committed to driving the broad adoption of an In-Vehicle Infotainment (IVI) open-source development platform.