Evonik gains additional precipitated silica capacity in the US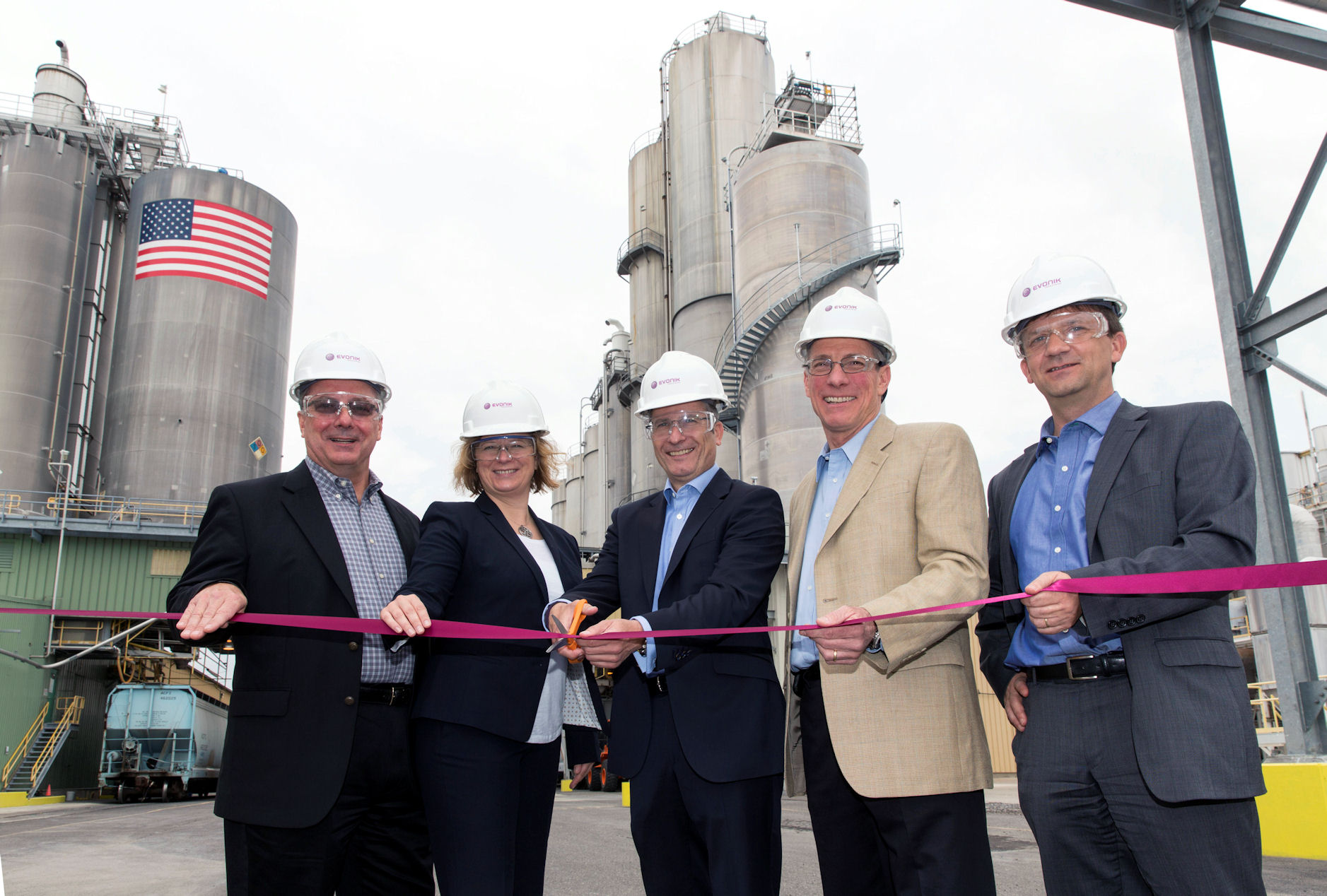 A 20,000 tonne expansion to Evonik Corporation's precipitated silica plant in Chester, Pennsylvania officially opened on 9 September, and has boosted the company's global capacity for precipitated and fumed silica and matting agents to around 550,000 tonnes per annum.
"This is a very exciting day," Andreas Fischer, head of Evonik's Silica business line, said at the expanded plant's dedication. "Chester is an integral part of Evonik's global silica business. We have expanded our plants and constructed new facilities in Asia and Europe, and now we've built up our capacities for precipitated silicas in North America as well."
Fischer shared that the capacity boost in Chester was part of Evonik's plan for its global precipitated silica capacities to grow 30 per cent above 2010 levels. "Demand for precipitated silica is increasing," continued Fischer. "Our expansion in Chester will enable us to keep pace with the growth of our customers and to meet the requirements of the tyre, food and other industries. Our dedicated employees in Chester and at our other sites throughout the world have enabled Evonik to remain a market leader in silica.""
Chester site manager David Elliot confirms that the automotive sector is a major customer for the precipitated silica produced at the plant. "Our products are used to manufacture fuel-efficient tyres which significantly reduce the rolling resistance of tyres and achieve considerable fuel savings compared with conventional car tyres. Fuel efficient tyres help to cut fuel consumption by upwards of eight per cent." Precipitated silica is also used as an ingredient in the food and animal feed industries, as well as in paints and coatings.
In July, Evonik announced plans to build a plant to produce precipitated silica outside São Paulo, Brazil. The facility is scheduled to go on stream in 2016. The increased development in North and South America follows expansions that have already been completed in Europe and Asia. A production plant extension was completed in Thailand in March 2014.