ATS Euromaster implores council to reconsider Altrincham closure decision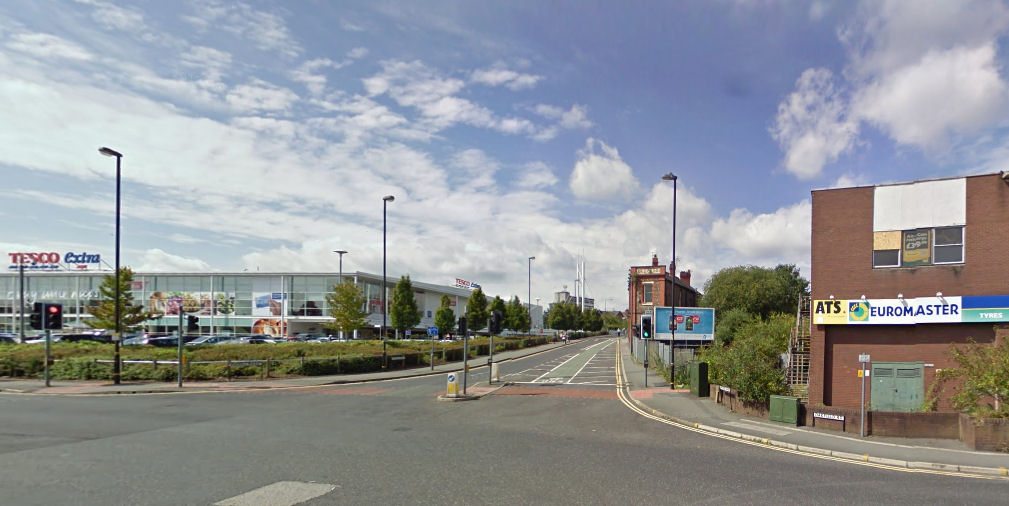 A council decision that will force the closure of ATS Euromaster's Altrincham branch has been described as "madness" by the fast fit network's group estates manager. The company hopes to convince Trafford Council to either allow the outlet to co-exist alongside the new £70 million development in Oakfield Road, or otherwise invite ATS Euromaster to be a part of the project.
ATS Euromaster group estates manager Rhys Jenkins claims the business has been unfairly excluded from the regeneration project by developers Nikal and council decision makers. "We have fought long and hard to stay where we are, or to be incorporated into the new plans," he said. "For some reason, unknown to us, we are being ignored. The Council wishes to see a mix of uses on the site but for some reason refuse to see us as part of that mix."
A compulsory purchase order (CPO) placed on its current site by Trafford Council, means the existing branch will be forced to close. ATS Euromaster was offered three other sites in Altrincham by the Council but these were all deemed extremely unsuitable, being out-of-town industrial estate locations with no retail frontage. Trafford Council has informed ATS Euromaster that it is under no obligation to assist local businesses that are under a CPO.
"Surely it's madness that the needs of local motorists and businesses, plus the full-time employment of five skilled technicians, are being overlooked in a project billed as something that will regenerate the area," commented Jenkins. "There is strong demand for our services in Altrincham and we enjoy a very loyal customer base, which the team has worked hard over several decades to build. We receive great customer feedback on a very regular basis, both from individuals and organisations alike; we even look after the local ambulance service fleet.
"We understand and very much support the desire to attract more businesses and residents locally, but firmly believe this should not be at the expense of established operations," the group estates manager added.
ATS Euromaster was informed of development plans more than a decade ago but the company says these plans have "changed significantly" a number of times since. The threat of a CPO during this time discouraged investment and made it impossible to find tenants to occupy the vacant office space above site's workshop. "The lack of a concrete timeline from the Council and the developer had left us uncertain about the future of the centre for many years," commented Jenkins. "Now we are set to lose our current premises, we are urging the Council to see sense and include us in the new plans.
"Where one of our centres fell under a CPO previously, the Borders Council in Scotland saw a clear responsibility for trying to safeguard existing jobs alongside the major redevelopment of their town centre. They made a concerted effort, joined with us in seeking to solve the problem, and today our new facility in Galashiels is a flagship site. Without doubt, it's one of the most modern fast-fit centres anywhere in the country, and a valued business supporting the Galashiels community."
The current centre in Altrincham provides services for cars and vans and enjoys an excellent retail position, adjacent to a major supermarket. ATS Euromaster says many customers have expressed concern about the expected closure. The site will form part of the Altair development, a 4.5 acre, £70 million regeneration project that seeks to provide space for businesses, residential properties and a new leisure centre. Building work is expected to begin in 2015.