Titan launches LSW website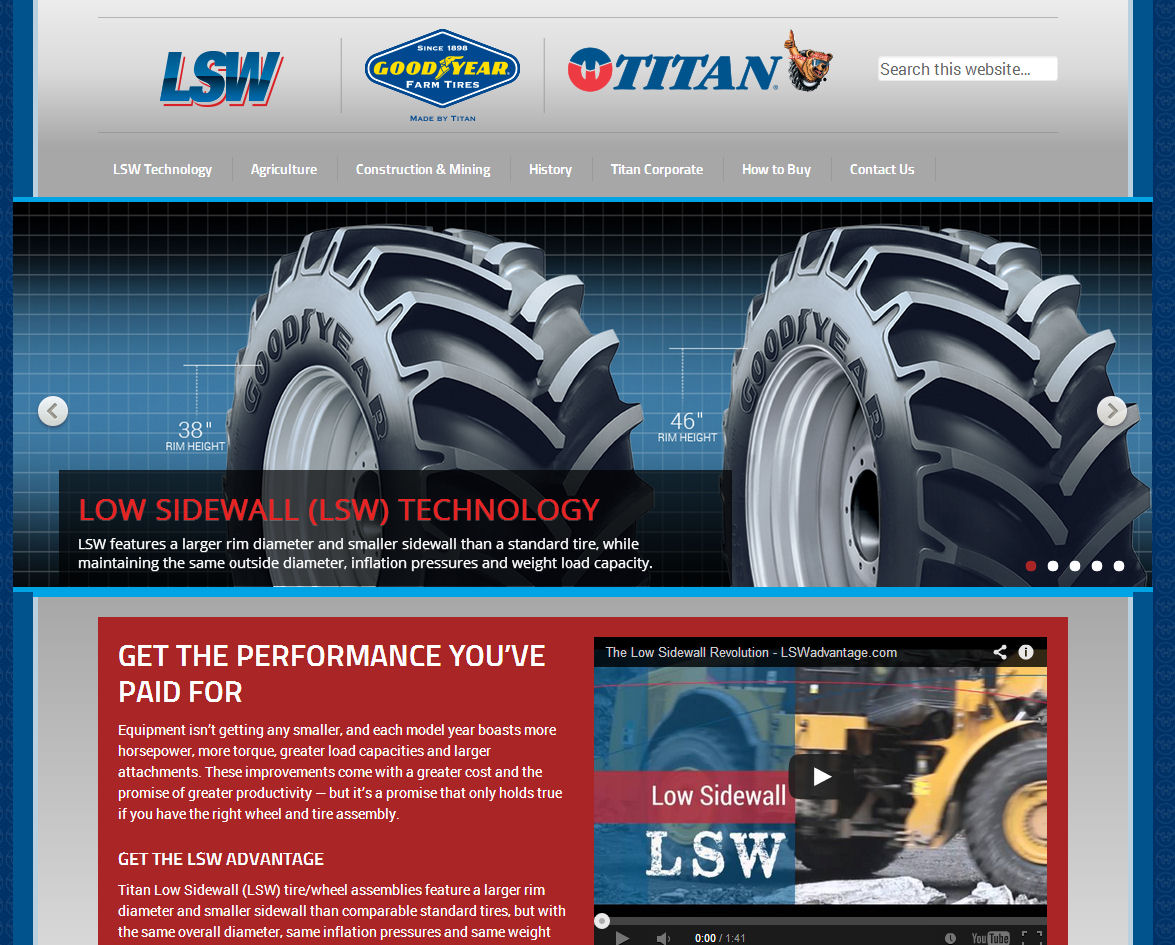 Arguments about greater steering precision aside, the chief reason for fitting low profile tyres to a car is to enhance its appearance. But a narrow sidewall is favoured by some in the off-road sector for entirely difference reasons. Titan International developed its first low profile – it calls it low sidewall, or LSW – off-road tyre in the 1990s and initially introduced the technology on the Caterpillar-brand skid steer tyre in 1999. The company believes that when the benefits of LSW are more widely known the technology will gain widespread acceptance, and to spread word about LSW a new, dedicated website has been rolled out.
Titan Tire Corporation's new www.LSWadvantage.com site includes an overview of LSW technology and its benefits, the history behind the development of the technology, product information, purchasing information and videos of real-world equipment owners who have benefited from making the switch from standard tyres to LSW tyres.
"The launch of LSWadvantage.com is the culmination of nearly two decades of research and product development," said Richard Rose, vice-president of sales and marketing at Titan International, Inc. "We've taken a concept that has proven successful in the automotive market and perfected it for agriculture, construction and mining applications. Now it's just a matter of educating the public before LSW becomes the new standard for off-the-road markets. That's why we created LSWadvantage.com — for equipment owners to get the facts."
So what improvements can be expected through adopting LSW technology? Titan says that when fitted to a tractor or earthmover, a tyre with a narrower sidewall reduces the recoil and bounce that leads to road lope and power hop, while the greater diameter of the LSW rim reduces machine sway, resulting in greater lateral stability on hillside conditions without the need to increase inflation pressures.