WheelRight wins Frost & Sullivan award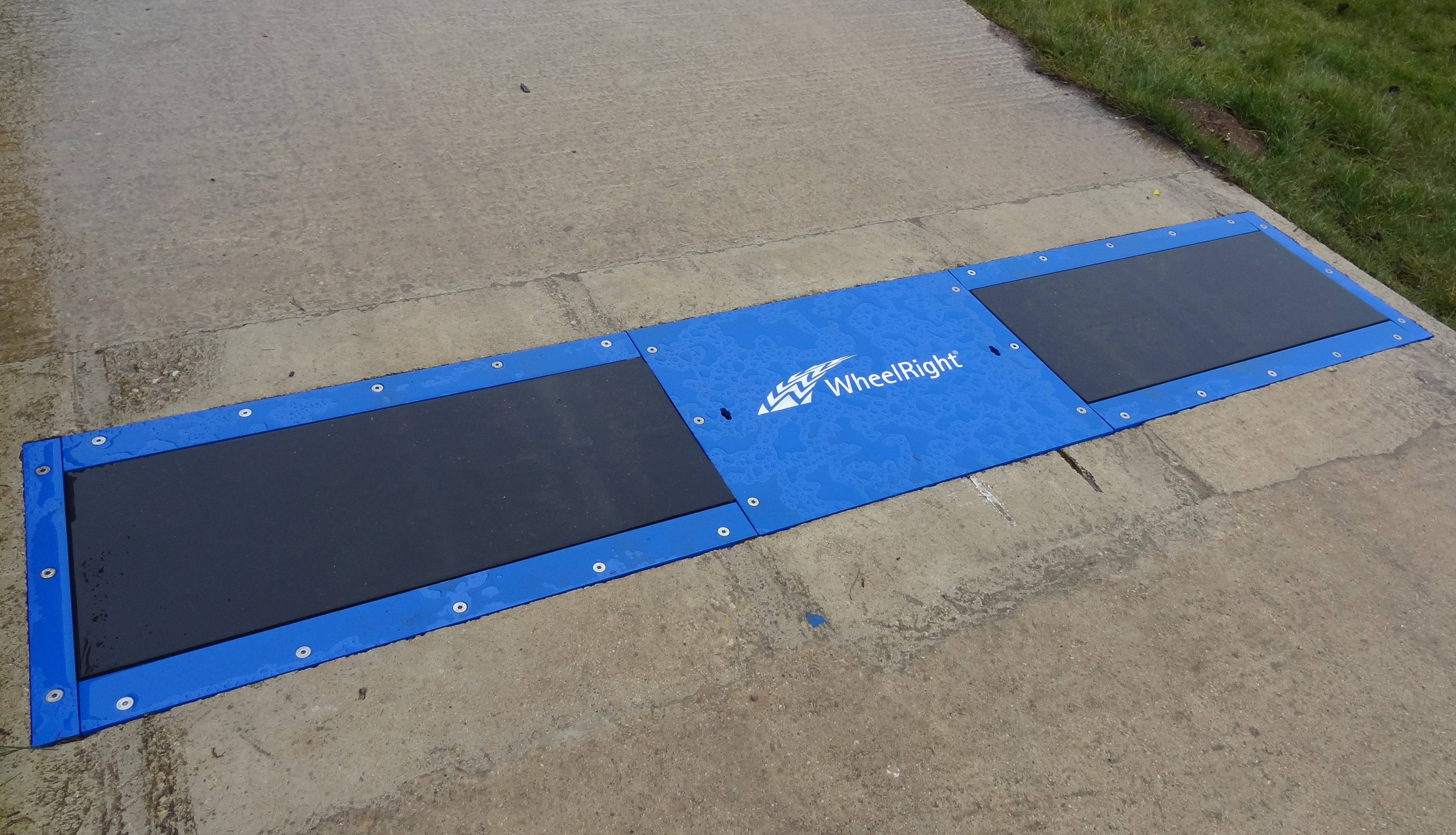 Leading UK technology company, WheelRight, has been awarded the Frost & Sullivan New Product Innovation and Leadership Award. The award was presented for its remote tyre pressure monitoring system. The system comprises a sensory pad that is embedded into the road, at a point where vehicles enter or leave a facility or forecourt. As the device is driven over, 'in-motion' measurements of the tyre pressures, axle weights and tyre temperatures are acquired and analysed without the need for any equipment being attached to the vehicle. Within seconds, these readings can be delivered directly to the driver's mobile phone.
John Catling, chief executive of WheelRight, commented: "We are delighted to have won this prestigious award, which is a real credit to our technology. Already adopted by bus and transport operators in the UK, this award is certain to further support the product's widespread global use and we believe our service sets new technology standards for the in-motion tyre and weight monitoring sector."
In order to gain the award, WheelRight's pioneering technology had to undergo a series of rigorous performance-based ratings. The device was tested across five categories and ranked on a scale from 1-10, with 1 being poor and 10 being excellent. The categories included: Innovative Element of the Product, Leverage of Leading-Edge Technologies in Product, Value Added Features/Benefits, Increased Customer ROI and Customer Acquisition/ Penetration Potential. When measured against its competitors, the WheelRight device was the clear winner and scored an average of 9.2 across the board.
Mousumi Dasgupta, Senior Research Analyst, at Frost & Sullivan commented: "WheelRight thoroughly deserved this award. The company is set to revolutionise the automotive sector with its remote tyre pressure monitoring system and Frost & Sullivan expects the WheelRight system to be adopted widely due to its compelling features.
"The uniqueness of the system is its ability to record tyre pressures automatically and remotely. The ability to perform automatic tyre pressure monitoring allows WheelRight to offer a compelling value to customers, while significantly enhancing the convenience of using a superior tyre pressure monitoring system."
The WheelRight system has also recently achieved an industry first by achieving National Measurement Office (NMO) accreditation for its unique technology. This is the first time the globally recognised Organisation Internationale de Métrologie Légale (OIML) has granted accreditation for a weigh-in-motion system that incorporates tyre pressure monitoring in a single product.