New Adventure Travel switches to Michelin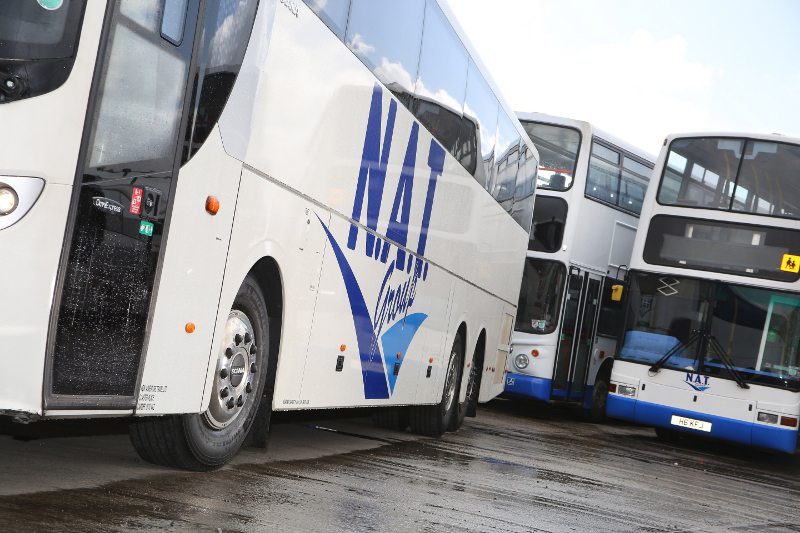 Coach and bus operator New Adventure Travel has taken up a predominantly Michelin tyre policy following trials that suggested it could double the lifespan of its existing tyres. The Cardiff-based firm has moved to fitting predominantly 245/70 R 19.5 and 265/70 R19.5 Michelin XZE2+ tyres on its service buses and 315/80 R 22.5 X MultiWay 3D XZEs on its coaches.
Jason Campfield, fleet engineer at New Adventure Travel, says: "With the Michelin tyres we're getting around three times the tyre life of the GT Radials we previously ran on the buses, and twice the life of the premium brand fitments we had on our coaches."
Although it is currently too soon to predict the magnitude of the financial savings from switching to Michelin accurately, the firm says it is benefiting from longer tyre life.
Campfield explains: "With our previous tyre policy we had to change rubber much more frequently, which had knock-on implications in terms of scheduling vehicle downtime. Now we don't have that problem anymore as the tyres are lasting longer than we've ever known before. As the policy rolls-out to additional vehicles it will mean fewer man hours taken up in the workshop, which is also a cost saving for us.
"From my past experience, I also know we're going to see better fuel economy as the Michelin tyres offer a lower rolling resistance. The switch to Michelin is absolutely the right choice for our business."
New Adventure Travel coaches are fitted with X MultiWay 3D XZE regional tyres. The multi-position tyres get their name from the three-dimensional nature of the tread sipes which generate grip in difficult climatic conditions. The 19.5" XZE2+ tyre is particularly suitable for local buses, using a rubber compound specially designed to improve resistance to accidental damage. It features innovative sipes to reduce stone trapping and crown damage. The tread rubber and crown ply are designed to improve protection of the casing against the ingress of moisture and oxidation in the event of severe accidental damage. The tread is also designed to optimise the contact patch resulting in an improved mileage potential, wear pattern and grip on most road types – in comparison with the previous generation XZE2 tyre in the same dimension.
New Adventure Travel Group Ltd was established in 2008 and provides coach hire and land transport solutions. The firm has a fleet of more than 100 vehicles, including 25 coaches on a mixture of local contracts, UK and European private hire and holiday work. The firm also provides vehicles for bus routes across Rhondda Cynon Taff and the Vale of Glamorgan.