Zircotec provides technical partnership to 22 Formula Student teams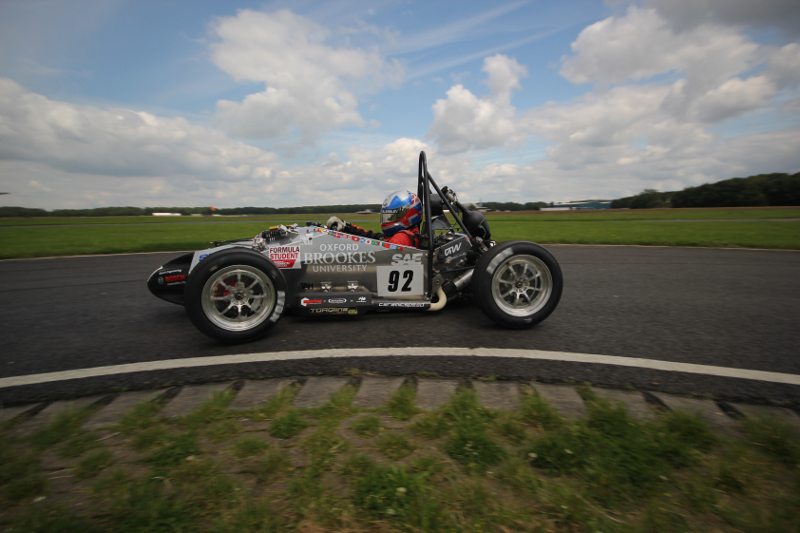 22 Formula Student teams from around the world are taking up a technical partnership scheme with coatings specialist Zircotec. The company will provide access to professional motorsport thermal management technology for use in their 2014 Formula Student cars. Zircotec stated that there are still places available in the scheme, encouraging more teams to apply.
In return for technical data acquired from the race cars designed, built and raced by the universities, Zircotec provides free technical support and product in the form of ZircoFlex heat shield and its ThermoHold based ceramic coatings. The 2014 Formula Student event will be held at Silverstone July 25-27 and the Oxfordshire firm is advising any further teams that want to become technical partners to contact Zircotec before the end of May.
"Formula Student is a remarkable concept, offering a unique insight into the real engineering and development of a real race car," says managing director Terry Graham.  "The quality and innovation of engineering design shown by the students is often outstanding. We want to provide access to the technologies they will encounter when they graduate. This year Zircotec is supporting universities from around the globe including Sweden, Spain, India and Germany and we encourage students to sign up for the last remaining places available for our technical partnerships."
Zircotec has supported a growing number of teams since 2006 and Graham has enjoyed subsequently meeting many of the engineers through the firm's work in F1 and other branches of professional motorsport. "The heat and packaging problems encountered while working on these projects are real world issues and Zircotec can support them to discover, test and validate a robust solution, a process relevant to a range of engineering areas."
Formula Student, run by the Institution of Mechanical Engineers and backed by patron Ross Brawn, the competition aims to inspire and develop enterprising and innovative young engineers. Universities from across the globe are challenged to design and build a single-seat racing car in order to compete in static and dynamic events, which demonstrate their understanding and test the performance of the vehicle.