Bridgestone Bandag implementing two-brand strategy with "Protread by Bandag"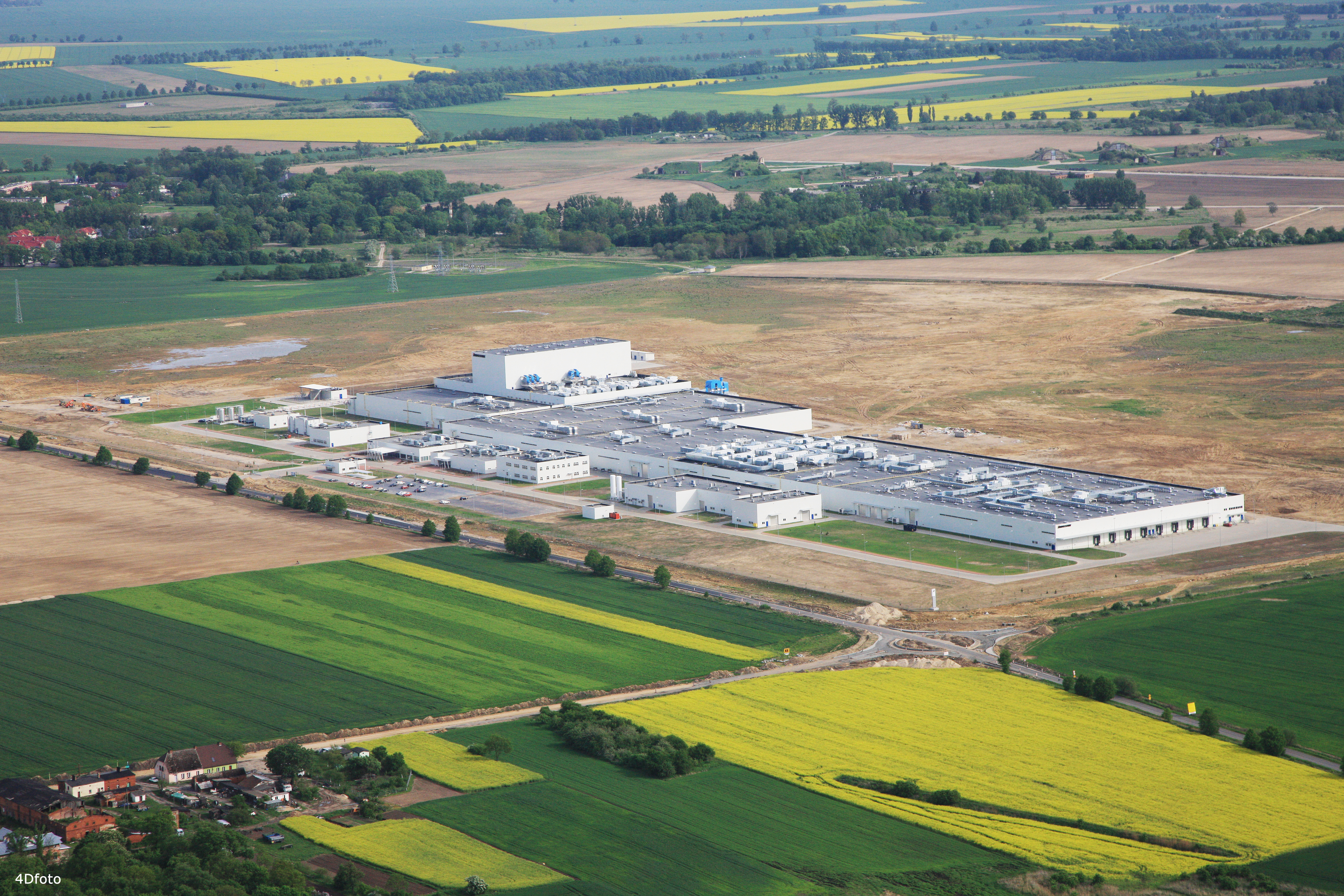 Business within the European retreading market is being subjected to centrifugal forces. While the tyre majors who supplement their new tyre portfolios with mould cure retreaded lines increasingly monopolise the growing premium segment, the budget segment is also enjoying growing attention. Competition is stiff in both segments and mid-range suppliers find themselves under increasing pressure, and as a consequence are striving to reposition and – particularly on the flanks of their markets – more broadly position themselves. The latest company to introduce a clear multi-brand strategy is Bridgestone Bandag. Its "premium Bandag retreading brand" will retain its strong position at the upper end of the market, and has been joined by a new product line for the budget market: "Protread by Bandag". Speaking with Tyres & Accessories, the company outlines its plans and motivations.
The reworking the Bridgestone Bandag brand structure underwent in Europe in recent years is now complete. As is well known, after Bridgestone's 2007 acquisition of Bandag, which took many within the industry by surprise, interest-driven politics in North America were the initial priority. The task facing European management in the following years was clear, but extremely complicated: The brand, product range, franchise partner network and the production site in Lanklaar, Belgium needed to be integrated into Bridgestone's own organisation in a way that enabled sustainable and mutually promising development.
Over the last few years we've reported on Bridgestone's efforts to carry out the integration and establish a market strategy that is market-oriented and in line with the company's goals. Now Bridgestone Bandag's management in Brussels say its mission accomplished, Steven Janssens told this publication. The Retread manager within the Japanese tyre maker's European headquarters is convinced that the current two-pronged strategy with the "Bandag" and "Protread by Bandag" brands anchors the company firmly in both important growth segments within the European retreading market.
Janssens shares that the decision to focus upon the budget market was not an easy one for Bandag. The brand had always been recognised by retreaders as the pre-cure premium product par excellence. Therefore, concern existed that the brand could be harmed by introducing a 'less valuable' brand unless it was correctly positioned. Since Bridgestone's acquisition of Bandag eight years ago the company's European headquarters made a number of such attempts to expand the brand portfolio. Most recently, Bandag offered the "ValueLine" range, which was introduced in 2006.
But amongst Bandag partners in Europe, a structure has unquestionably developed over the years that can at most be considered "industry-related" but actually is more "industry-independent". As market polarisation has been significant in recent years and the level of professionalism amongst fleet operators has also developed further, a move that has brought them closer to the manufacturers of new tyres, independent retreaders have been prepared to adapt accordingly and have mostly participated in the change that followed the Bandag acquisition. Having the world's largest tyre maker at their side offers them significant growth potential – and this also applies to the retreading segment.
There is no doubt that the steady convergence between Bandag and Bridgestone's truck tyre portfolio can be seen as a survival strategy. Bandag of course continues to be the European and global retreading market leader. In Europe alone, management at Bridgestone Bandag estimate the brand's market share at 16 per cent from an estimated total of around six million retreaded tyres. For pre-cure retreads, Bridgestone Bandag's market share should thus be twice as high, as Bridgestone's mould cure retreading operations in the UK and France (Bulldog and SLBR) account for only a small share of the company's total.
Yet it must be noted at this point that in the last 15 years or so a small portion of Bandag's market share has slipped away. Its position as industry leader – aside from Michelin, which with Remix, Recamic and Pneu Laurent remains in a league of its own – has come under pressure 'from above', from new tyre manufacturers who have taken an increasingly large slice of the cake with their growing fleet business – packages that include new tyres, retreading and service, and meet the needs of many internationally-active fleet operators. Admittedly, this trend has taken a turn for the better in the past three to four years as Bridgestone Bandag has succeeded in expanding its dealer base throughout Europe, and has utilised synergies with Bridgestone.
Pressure has also come from below. Imports into Europe have risen in the last decade and a half, with the growth of names such as Vipal, Galgo, Goodway and Elgitread, companies that previously played virtually no role in Europe. Janssens observes that the growth in these importers' market share has largely stopped in recent times, in part due to the response from established material manufacturers, who now offer products with a corresponding price-performance ratio. Nevertheless, it can be assumed that importers continue to hold a significant share of the budget segment. The Retread manager estimates that the budget segment accounts for no less than 25 per cent of the European retreading market, while he estimates the premium segment to currently be 45 per cent and the quality segment 30 per cent.
Changes within fleet business and the growing presence of new tyre manufacturers in the retreading segment have thus anchored Bandag and its partners more firmly in the upper market segment – thanks to Bridgestone. Because the premium segment is becoming ever more the domain of the large, new tyre manufacturers, and at the same time further polarisation is occurring, the market is developing into a market for purportedly independent retreaders and their customers – the Bandag Partner's traditional territory.
'Protread by Bandag" was introduced partly in response to requests from these Bandag partners for an alternative to the Bandag brand, Steven Janssens confirms. While the Bridgestone Bandag retread manager doesn't believe that many of these partners utilised third-party products – contrary to their contract agreements – in order to offer their 'own' customers an alternative for the segment below the upper market segment, he admits that a need for a further brand was there.
Protread was originally a retreading brand the company used in Thailand. The decision to cover the lower market segment by introducing a second brand alongside Bandag was made in 2012 and it is now being gradually implemented. At present the company offers ten designs under the Protread by Bandag label, one sixth the quantity sold under the Bandag brand name. The portfolio particularly includes products for regional transport, on-off road and building site applications, as opposed to the Bandag brand focus on long distance transport products, niche segments and winter products, areas where efficiency and quality matter. Protread treads are all developed in-house and include Firestone patterns as well as some former Bandag patterns that the company wishes to continue offering. A clear price deviation exists between Bandag and Protread; Janssens explains the sell-out pricing by saying that if Bandag prices represent 100 per cent, Protread should be (depending on product) between 25 and 35 per cent lower.
This price variation correlates with associated costs. As Bridgestone has increasingly aligned its Bandag range with its new tyre portfolio in recent years, compounds and technologies used in new tyre production are utilised in their manufacture. These have their price. Janssens meanwhile stresses that the "Protread price-performance ratio is very consistent" and that the treads are always utilised by Bandag Partners and their existing Bandag premium technology. Of the current 142 Bandag franchise partners across Europe, nine are located in the UK, 20 in Germany and 21 in Italy.
"We strengthen our Bandag franchisees with Protread," comments the Retread manager about the availability of Bridgestone Bandag products for the two most important segments in the European retreading market. "Our partners are now able to compete with our products in a larger market, increasing their competitiveness." At the same time, Protread also strengthens the Bandag brand – at least indirectly. In particular, the value of the Bandag name is further upgraded through its growing closeness to Bridgestone's new tyre portfolio and a decreasing reliance on products such as its "ValueLine" range; this enables Bandag to defend itself 'from above' against competition from the middle and lower market segments, so to speak, and instead of attacking these segments 'from below' with its own brand, Bandag can stand apart as a premium product and be further expanded as such. The two brands' ranges are kept "clean" through a clear separation of both products, notes Janssens, and a cannibalisation of both line-ups is avoided. Furthermore, possessing a second brand enables the company to connect with its partners over the long time and gives it the scope to make potential new partners an introductory offer through which – it is hoped – a long-term collaboration as a Bandag franchise partner can develop.
The growing similarity between Bandag treads and new Bridgestone tyres and their increasingly integrated marketing has also been accompanied by a rise in tread production and also a new facility for their manufacture. Following on from the inauguration of the new truck tyre plant in Stargard, Poland in 2009, Bridgestone is now bringing a new production site for treads into operation at that site; its close proximity to the new tyre factory's compounding facility guarantees the highest standards. Regular production of treads in Stargard is scheduled to begin this summer. As Steven Janssens stresses, the investment in Poland hasn't been made in order to replace the existing 25,500 tonne per annum capacity Bandag plant in Lanklaar, Belgium in the short or long-term. Rather, in future the Stargard plant will manufacture the high-end Bandag product while Lanklaar will focus on all products; Lanklaar won't however be restricted to the production of budget treads from the Protread range following the start of operations in Stargard.