Pirelli Diablo Rosso II wins MV Agusta motorbike OE tyre deals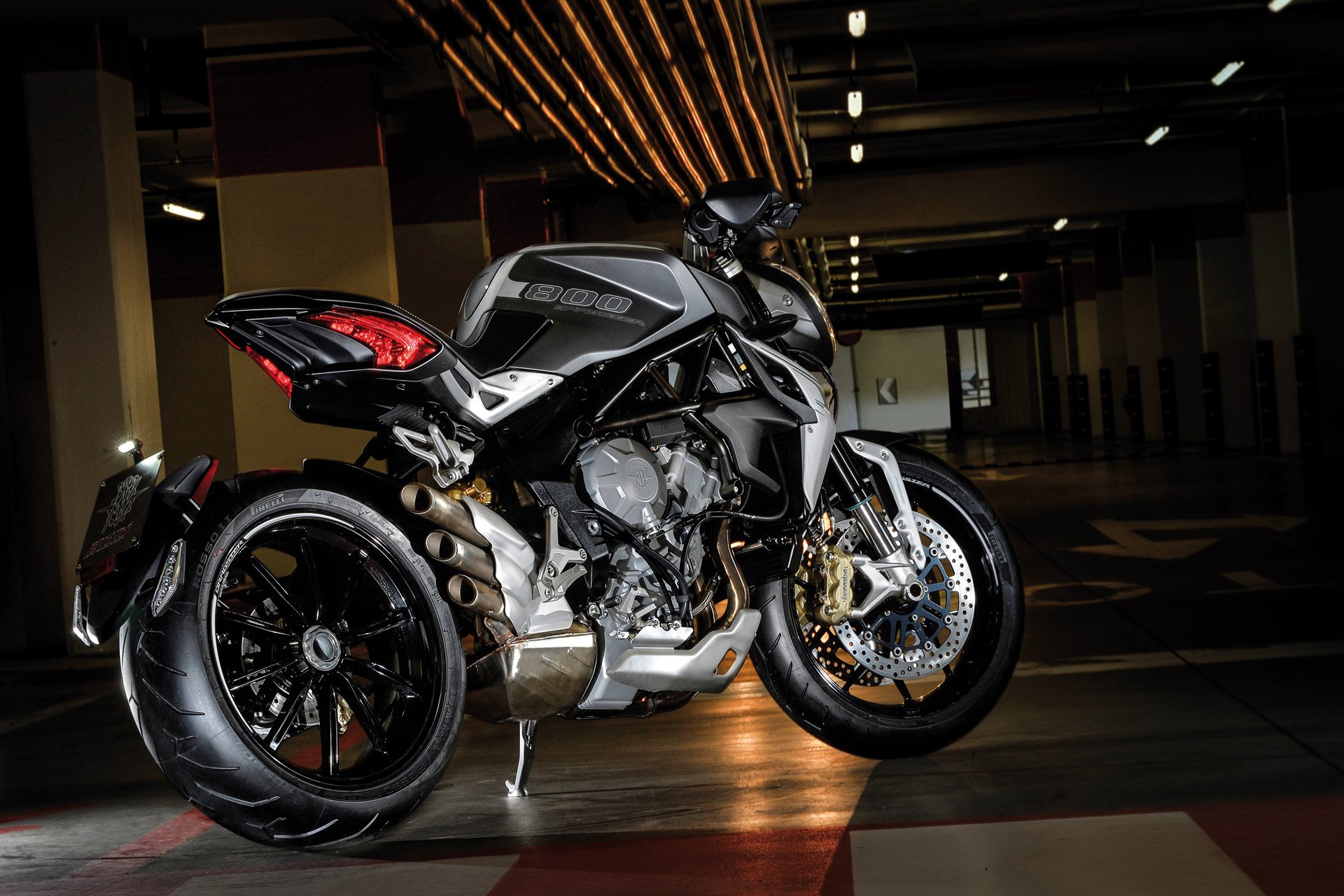 The Pirelli Diablo Rosso II has been chosen as original equipment for MV Agusta's Rivale 800 and Brutale 800 Dragster models.
The latest models from the Varese, Italy based high performance motorbike manufacturer will fit the Pirelli tyres in sizes 120/70 ZR17 (front) and 180/55 ZR17 (rear) to its Rivale 800, while the Brutale 800 Dragster will run on 120/70 ZR17 (front) and 200/50 ZR17 (rear) Diablo Rosso IIs.
Pirelli's high performance motorcycle tyre brand was born into the supersport segment in 2002, with the Rosso II its latest tyre designed for road use from technologies developed in Pirelli's decade-plus participation in the FIM Superbike World Championship. The tyre includes several Pirelli design features to improve its performance and safety on country roads and in urban settings.
All of these technologies help to optimise the Diablo Rosso II's structure, increasing the contact area at any angle and at all speeds, which in turn supports the tread in achieving sporty grip and stability. EPT makes the distribution of stress and pressure uniform over the contact area. The front and rear sizes are balanced using ICS, with a 0° steel belt helping to provide progressive feedback through corners and optimal bump absorption. This works alongside the compounds to achieve greater braking stability.
The rear Rosso II incorporates a bi-compound concept, balancing mileage and grip characteristics. The centre of the tread includes polymers to improve the hysteresis, providing a faster warm-up and high traction in straight acceleration. Outside, the tyre's slick area contains a high dispersion carbon black compound for better grip at full lean. Both compounds are designed to warm up quickly, improving rider confidence and grip sooner. The front tyre's compound is also tuned for regular wear and stability.
The Diablo Rosso II's tread pattern design uses FGD to position grooves where needed, leaving the slick area on the shoulders and at the centre to ensure high mileage and grip at lean.
The tyre is also customisable, with special adhesive labels created on the Pirelli website and applied on both sides of the front and rear tyres.