Lose weight with Alcoa – world's lightest heavy-duty truck wheel unveiled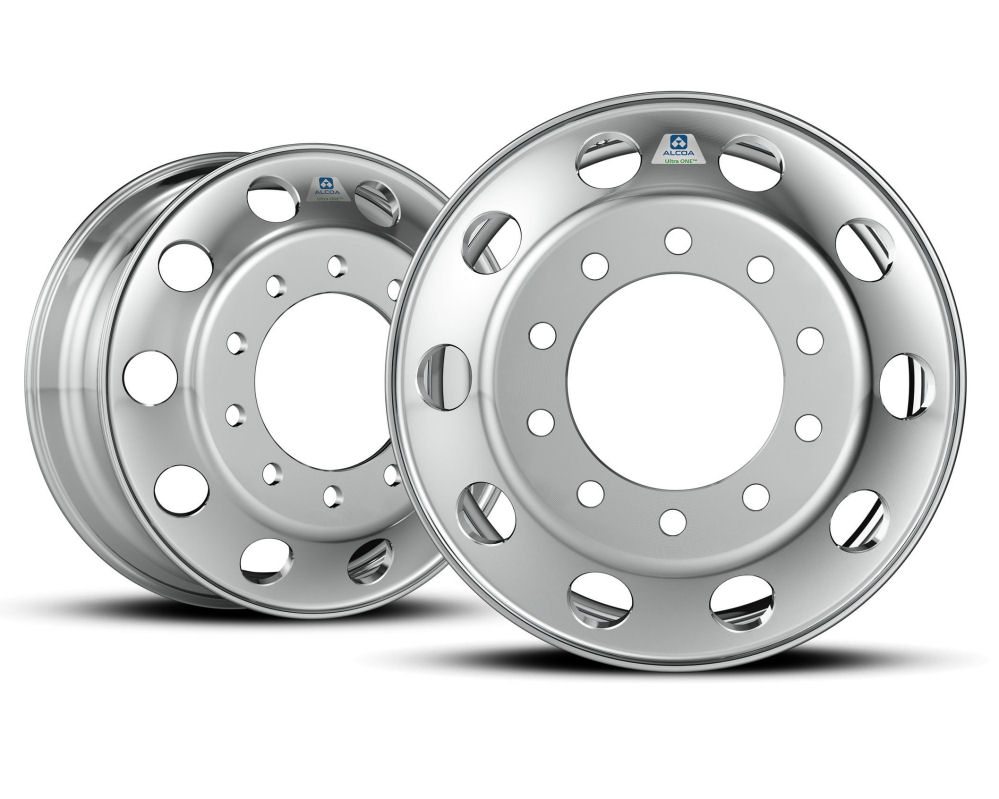 At this year's Mid-America Trucking Show, Alcoa has rolled out what it claims is the world's lightest heavy-duty truck wheel. The new 40-pound (18.1 kilogramme) wheel is 47 per cent lighter than steel wheels of the same size and five pounds (2.3 kilogrammes) lighter than Alcoa's previous lightest heavy-duty truck wheel. This weight was able to be shed in the Ultra ONE through the use of a new, patent-pending alloy, MagnaForce. Alcoa says this is on average 17 per cent stronger than is 6061 alloy, the industry standard. The Ultra ONE is available in size 22.5×8.25 inches for heavy-duty, commercial transportation, and is being readied in all OEM customer data books.
"Alcoa continues to reinvent the wheel," stated Tim Myers, president of Alcoa Wheel and Transportation Products. "Our new innovation is heavy-duty without the 'heavy,' and it looks great, too. Alcoa's unique mix of manufacturing, technology and lightweight metals expertise enabled this breakthrough. Major fleets, such as TMC Transportation, are already lining up to take advantage of it."
According to Alcoa, replacing steel wheels with aluminium on an 18-wheeler offsets the annual carbon footprint of an average family of four in America. The company also boasts that the Ultra One has an aesthetic advantage; it says Alcoa's aluminium wheels are six times brighter than those from its competition. Their corrosion resistance also removes the need for stripping and repainting, and require less maintenance.
Alcoa's wheels business has grown at a 22 per cent compounded annual growth rate from 2009 to 2013, with 67 per cent of sales driven by proprietary technologies. The company is expanding its wheels presence in Europe and into China and Brazil to capture growing global demand for its wheels.