Linglong Thailand tyre factory up and running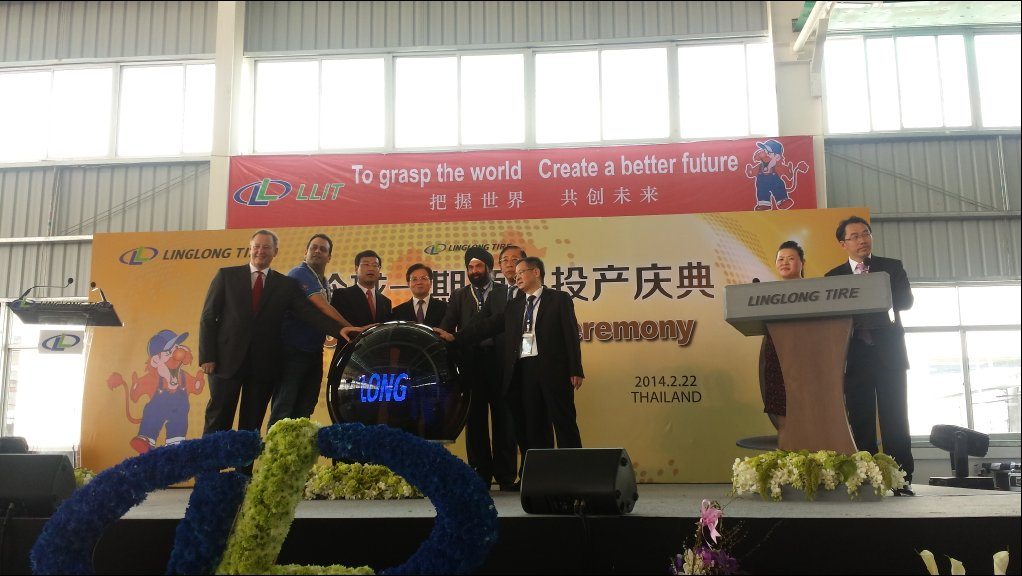 Five weeks after its first high performance tyre was produced at the facility, Shandong Linglong Tyre Co. Ltd has inaugurated the initial phase of its 'LLIT (Thailand) consumer tyre plant. The Chinese tyre maker's first overseas project was opened on 22 February in the presence of approximately 500 guests from 180 countries. Upon the pressing of a 'starting ball' by Linglong Tyre president Wang Feng and six guests of honour, including Chinese ambassador to China Ning Fukui and Surender Singh Kandahari, president of the Al Dobowi Group, the production line stirred to life, marking the plant's official entry into service.
As Shandong Linglong's first overseas manufacturing facility, the products manufactured by the plant in Thailand's Rayong province (about 90 miles/150 kilometres east of Bangkok) are considered to be of strategic importance to the Linglong tyre brand's future development. Shandong Linglong announced it had purchased land for the greenfield factory project in October 2012 and the company says it went "from nothing" at the site to completion within one year. Production was initially expected to begin in June 2014 with in initial capacity of two million tyres per annum. Shandong Linglong now speaks of an ultimate annual capacity of ten million passenger car tyres. The first tyre produced at the LLIT (Thailand) plant on 16 January was, incidentally, a Linglong Green-Max in size 225/40R18 92W.
Linglong Group president Wang Xicheng (2nd from right) inspects the first tyre produced at the Thai factory the company opened in February 2014