Shock absorber defects 'third most common' technical cause of road accidents – Bilstein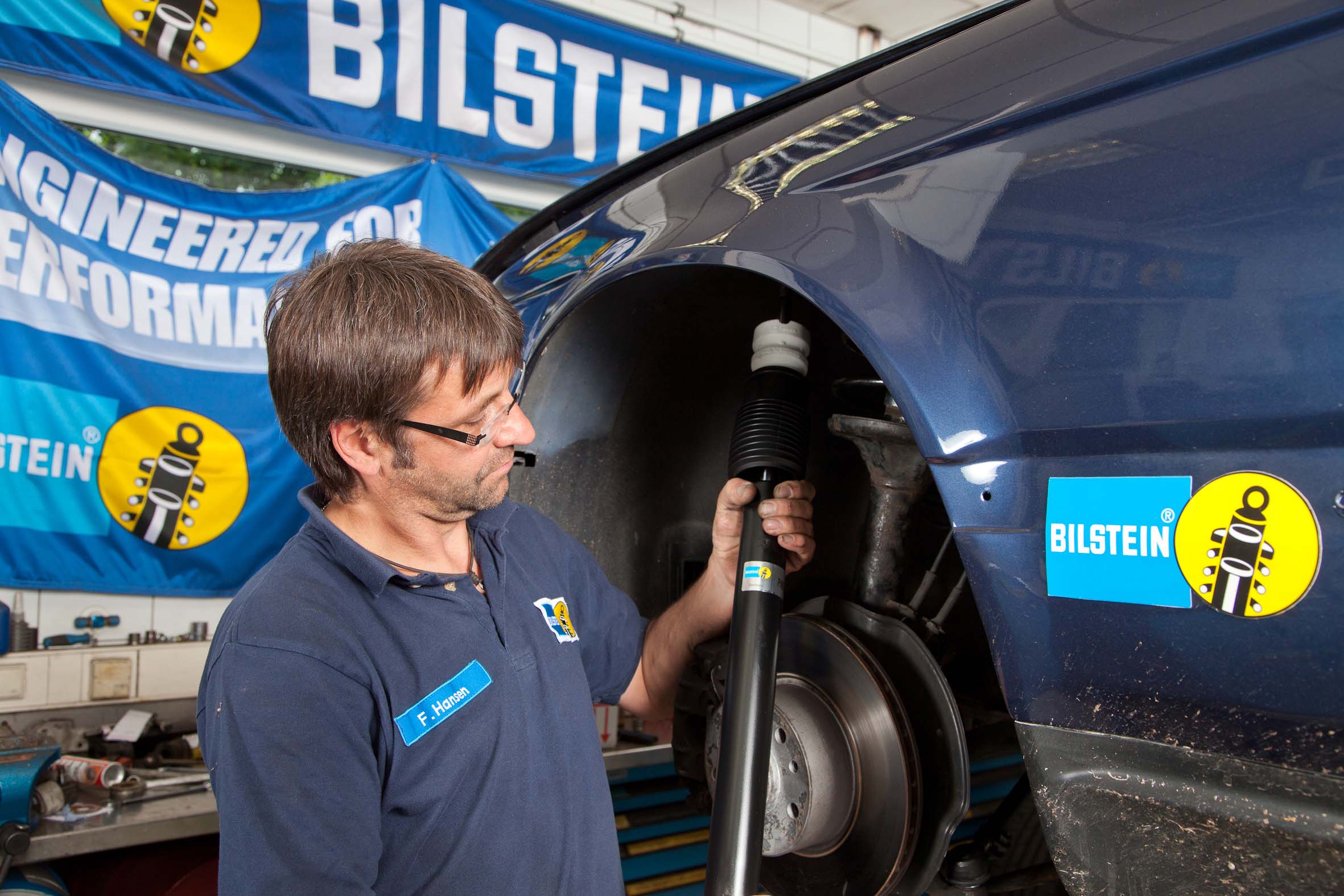 Suspension manufacturer Bilstein says that shock absorber damage remains "underestimated", and suggests that the change of season gives European drivers the ideal opportunity to inspect the state of their car's suspension. Technical inspection organisations in Germany, like TÜV Süd, work on the assumption that up to 15 per cent of all vehicles have defective shock absorbers, Bilstein continues, and Dekra statistics show that faulty suspension is the third most common technical cause of accidents after brakes and tyres (at around 20 per cent). In more than half of the accidents involving vehicles that are at least ten years old with over 150,000km on the clock, defective shock absorbers are at least partly to blame.
In 2013, Bilstein's mobile suspension testers in Germany observed that around 20 per cent of vehicles checked had a defect in the suspension system. As many as one in four vehicles had a road adherence difference of more than 20 per cent, which indicates a suspension defect. Of these, Bilstein estimates almost one in six was attributable to faulty shock absorbers, where the ageing process takes place on the inside where it can't be seen.
As a consequence, road safety is impaired when the tyres lose traction, with the risk increasing when cornering or taking evasive action. In addition to this, the braking distance is extended by roughly 20 per cent, according to the experts, while the aquaplaning effect sets in much earlier.
"A regular check of the suspension, including the shocks and springs, is essential for road safety," emphasizes Rainer Popiol, head of training with Bilstein in Ennepetal. "Drivers should therefore ensure while their vehicle is in the workshop anyway that a suspension check is part of the springtime inspection." Bilstein recommends that all safety-relevant vehicle parts be inspected at least every 20,000 kilometres.