Tereos joins BioButterfly, signs agreement with Michelin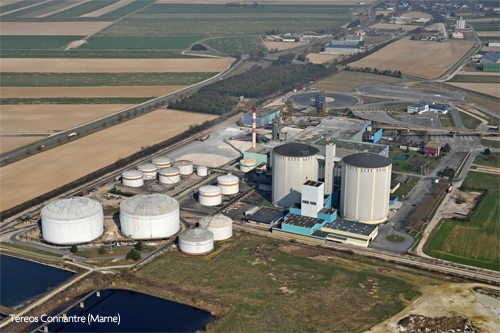 The world's fourth-largest sugar producer, Tereos, has joined the French BioButterfly project to develop and roll out a process for producing bio-butadiene. The company has signed a partnership agreement with Michelin that focuses on the industrial transformation of agricultural raw materials; this partnership aims to strengthen the upstream phase of the BioButterfly project.
Under the agreement, the two firms will pool their respective skills and capabilities with the goal of jointly developing innovative biomass transformation processes that can be used to supply industrial quantities of the alcohol required by the BioButterfly project. Tereos and Michelin will create a structured chain to ensure the industrial transformation of agricultural raw materials and to secure the long-term supply of sufficient quantities of biomass.
News of the BioButterfly project's launch was announced last month, with Michelin and two other companies – Axens and IFPEN – the three initial participating partners. Tereos, an agro-industrial cooperative, brings its recognised capabilities and expertise in the supply and transformation of agricultural raw materials, both in France and around the world, to the project. As Europe's leading alcohol producer, the company has developed extensive expertise in an array of technological channels involving beets, cereals and sugar cane. Tereos is also engaged in several projects to develop second-generation alcohol production technologies.
"To consolidate the deployment of its innovation strategy, Michelin is joining forces with a major play in the industrial supply of agricultural raw materials with the goal of using biomass in its tire-production processes," said Jean-Christophe Guerin, head of Michelin's Materials Division.
"Tereos is pleased to work closely with Michelin on this promising project to develop new processes that are fully focused on innovation and sustainable development," added Alexis Duval, chairman of the Tereos Supervisory Board. "The partnership brings together two French companies that are firmly anchored in their regions and open to international development."