Magna OE on Terex Noell straddle carriers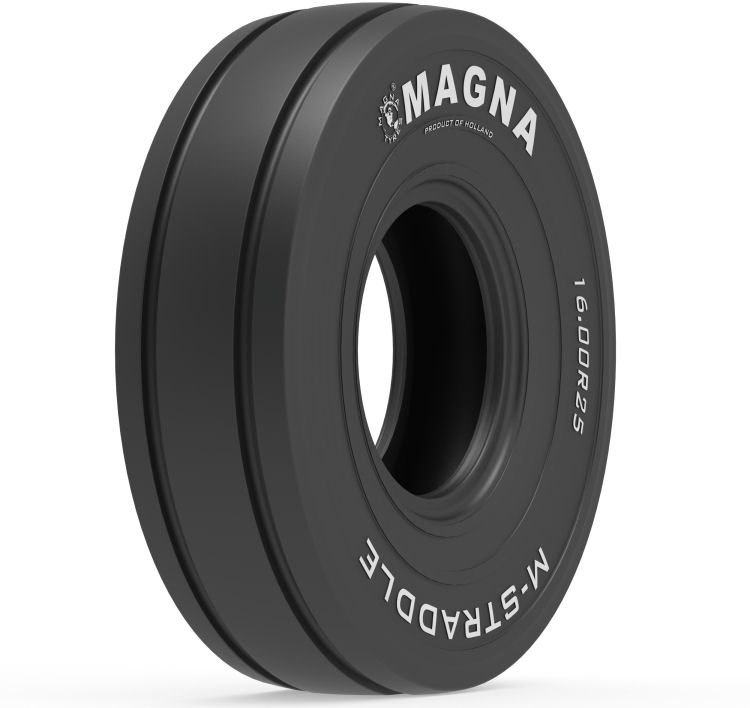 Magna Tyres Group has received OEM approval from Noell Mobile Systems, part of Terex Port Solutions, for its newest port handling tyre – the 16.00R25 Magna M-Straddle. With this approval, Noell Mobile Systems confirmed that this tyre can be fitted on Terex Noell Straddle Carriers. This acknowledgement means Magna Tyres will supply Terex a significant part of its annual straddle carrier tyre requirements in 2014 and thereafter.
The M-Straddle radial is specifically designed for use on straddle carriers in demanding port and terminal conditions. Magna Tyres says the steel radial construction provides outstanding shock absorption and maximum operating comfort. "Heavy-duty sidewalls in combination with the deep and ribbed tread pattern guarantee excellent resistance to impacts and damage," the company reports.
The M-Straddle is the newest tyre in Magna's port handling product programme. Last year, the company introduced a cross-ply tyre for port handling applications, the 18.00-25 MB01 Container Master. More recently, in September 2013, Magna Tyres introduced the 18.00-33 MB01 Container Master.