McKenna wins Pirelli UK Star Driver shootout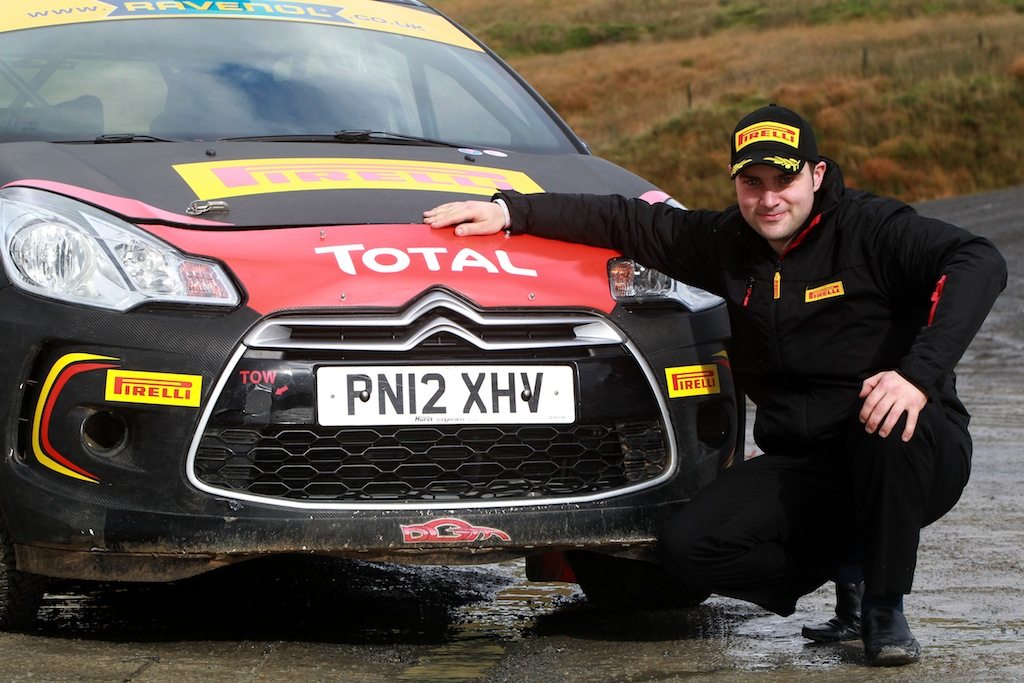 Pirelli has crowned British Rally Championship 2 winner Daniel McKenna its UK Star Driver honour ahead of five other finalists. During the two-day shootout at the Sweet Lamb motorsport complex in Wales, McKenna impressed a panel of five judges the most, winning a full, seven-round British Rally Championship campaign courtesy of the series' tyre supplier. McKenna, from County Monaghan, will compete in a Citroen DS3 R3 supplied by DGM Motorsport.
The six finalists were assessed on their abilities to drive their championship car on a two-mile stage at Sweet Lamb; the same complex that is used as a rally stage in the FIA World Rally Championship. The drivers were also tested on their skills behind the wheel, media awareness, technical nous and future potential.
A panel of five judges including BRC managing director Mark Taylor, renowned motoring journalist Evan Rothman, Finland's Risto Laine, Citroen Racing's Jean-Francois Lienere and former Subaru World Rally Team member John McLean assessed the finalists and agreed that McKenna was the most worthy prize winner.
"At the start of the year, I could never have imagined that we would have won both the BRC Rally 2 category and also the Pirelli Star Driver shootout," explained 26-year-old McKenna. "The conditions were tough as it was slippery on the stage but we knew that we'd done the best we could. I was a finalist at the Pirelli shootout in 2010 and I was really disappointed when I lost out but it just means that I appreciate this win more than ever. I'd like to thank Pirelli, Citroen and DGM Motorsport for this fantastic opportunity and I can't wait to get stuck into next year's championship now. I'm determined to make the most of every moment."
Pirelli UK motorsport operations manager Matthew Corby said: "I know we say this every year but the level of competition is the highest we have ever witnessed. Despite the tough conditions, everyone performed extremely well on the driving element which made it even harder to reach a decision. After we announced the winner, we gave each runner-up a thorough debrief in order to help them progress in their careers.
"Daniel was speechless for 20 minutes – he has put in a lot of effort this year and really deserves this opportunity. He was a candidate at our shootout in 2010 and took on board the advice we gave him – it's been excellent to see Daniel back again this year and stronger than ever. I'd like to take this opportunity to thank our other finalists for all their hard work: they can leave Wales with their heads held high but unfortunately there can only be one winner."
Now in its seventh year, the Pirelli Star Driver programme has helped a number of promising drivers in their quest to become an international rally star. Previous winners include the recently-crowned British Rally Champion Jukka Korhonen who is a perfect example of a driver who has used the support and guidance from Pirelli to progress in his career.
Focusing on the lower categories and providing a leg up the ladder, Pirelli Star Driver selections this year came exclusively from the new BRC Rally Two and Junior Rally Championships. This year's finalists included Jon Armstrong, Ruary MacLeod, Steve Rokland, Daniel McKenna, Alex Parpottas and recently-crowned British Junior Rally Champion, Ben Mckay.