Dunlop rubber for latest Super Duke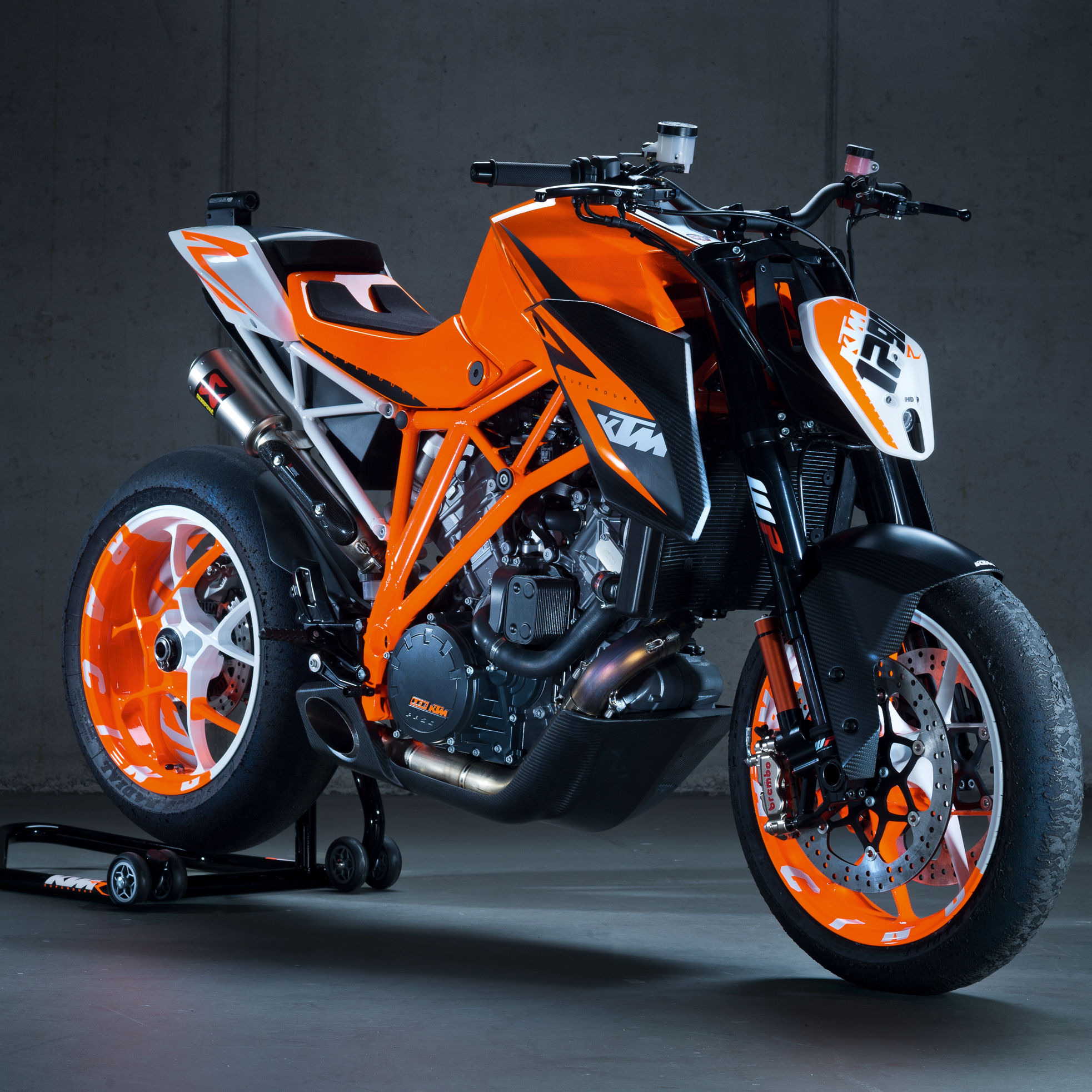 The Duke of Cambridge and family may be hogging UK headlines at present, but some may be more interested in a duke set to enter the realm in December. The recently unveiled KTM 1290 Super Duke R, dubbed 'the Beast' by its manufacturer, features a 1,301cc, 2-cylinder engine that delivers 180hp, paired with a weight of just 189 kilogrammes. KTM describes it as "hottest street-legal naked bike around." And all this power will roll on Dunlop's SportSmart2.
Dunlop says it developed the original equipment tyre for the Super Duke R together with KTM, with an emphasis on accentuating and optimising rider experience. The tyre maker's development team specifically worked on optimising wet, dry and handling on track, and also focused on the road needs of the rider by enhancing comfort, durability and high speed potential.
Specifically, wet performance is delivered by a tread pattern designed to maximise water evacuation; the front tyre has a 'reverse V direction' pattern to improve drainage. Dry performance is also enhanced due to liquid polymer and several grip resins that have been refined through Dunlop's race experience. Benefits gained by the new construction and compound benefits are said to include riding stability at high speeds, high mileage capability, while even wear maintains handling performance, extends tyre life and reduces vibration.
"We are delighted to have worked with KTM to develop SportSmart2 as the best choice for the new Super Duke R," commented Sharon Antonaros, director Dunlop Motorcycle Tyres EMEA. "KTM and Dunlop share a continuous improvement philosophy aiming at delivering the best possible experience to the consumer.  Riders choosing the Super Duke R need a tyre that complements the bike and provides confidence. I am sure the new owners will be very pleased with the combination and their new ride."
The new bike will receive the SportSmart2 in size 120/70 ZR 17 for the front wheel and size 190/55 ZR 17 for the rear.