Second KTM supply deal for Maxxis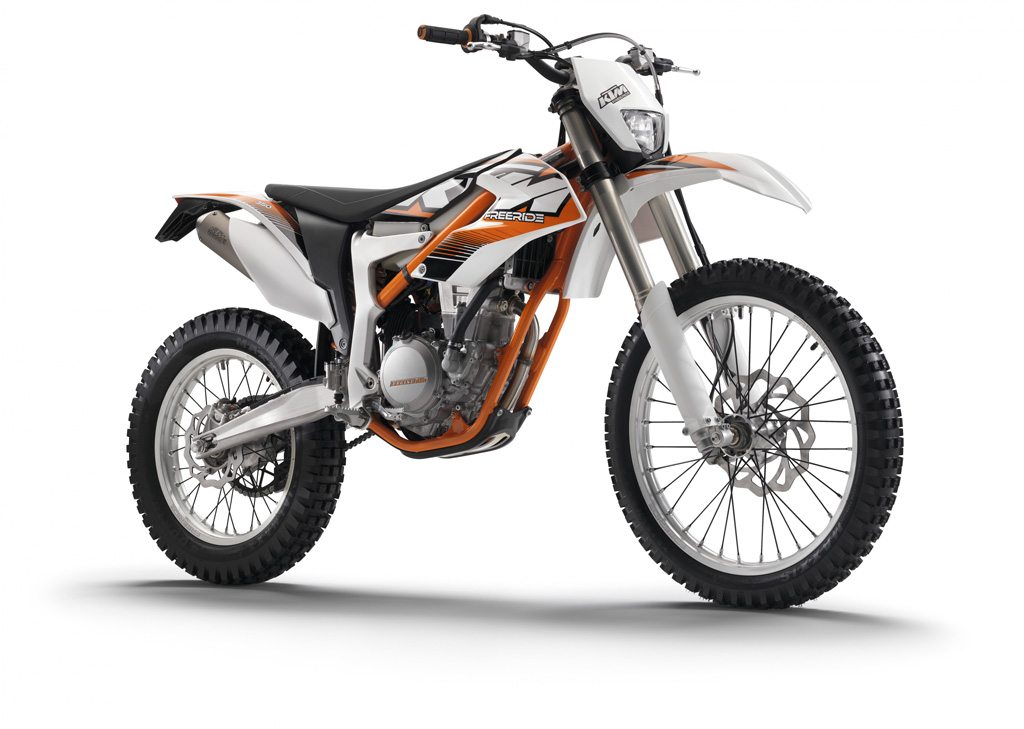 Austrian motorcycle manufacturer KTM has extended its commitment to Maxxis by selecting the tyre maker as original equipment supplier to its new Freeride range. Maxxis also supplies its FIM approved MaxxEnduro to KTM's EXC range of bikes.
The new Freeride line-up includes a two-stroke 250, four-stroke 350 and a lithium-ion powered electric model. Maxxis holds a high opinion of the KTM off-road motorcycle, claiming that the manufacturer has "reinvented the trail bike" and that "there isn't another bike which can make you so much better than your skill level." The tyre maker's praise for the Freeride continues: It "caresses and softens all your errors and areas of weakness and drags you up the hills and over obstacles that it has no right to. The result is not an enduro, nor a trials bike. Instead it's part beginners' bike, part experts' play bike and probably the ideal green lane machine."
All models in the Freeride line-up are fitted with Maxxis' new TrialMaxx tyre. Maxxis says this rubber was designed exclusively for and together with KTM, and is formulated to "offer pleasure riders the ultimate in trail riding performance in varied off-road conditions." The TrialMaxx features an extreme-trail soft compound and style, with looser packed and deeper knobs. "Active grip levels on wet, slippery rock is superb and, unlike a traditional trials tyre, the open tread design means you still have grip when the going gets tough," the tyre maker reports.
The partnership between Maxxis and KTM began with the EXC range, and the MaxxEnduro tyre is an original equipment fitment on all 15 models in the EXC line. In addition to its supply to KTM, Maxxis now boasts OEM deals with a range of manufacturers, including, Honda, Polaris, Suzuki and Yamaha.