Apollo Tyres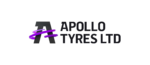 Company Name:
Apollo Tyres
Long Business Description:
Apollo Tyres Ltd. came into inception in 1972 and has since been a trusted name in the business of manufacture and sale of tyres. We cater to over 100 countries across the globe.
The company markets its products under our two global brands: Apollo and Vredestein. These products are available in countries across the globe through a vast network of branded, exclusive and multi-product outlets. Apollo Tyres has multiple manufacturing units in India, the Netherlands and Hungary.
European tyre brand Vredestein, acquired by Apollo Tyres in 2009, is the latter's premium marque in Europe. With a history spanning over 110 years it boasts several key milestones underpinned by cutting-edge design and high technology. Vredestein's premium product portfolio includes passenger car, bicycle, and even agricultural application tyres, many in cooperation with design house Giugiaro, attracting design-conscious, forward thinking vehicle manufacturers and end-users alike.