Nokian Tyres drops 2022 guidance due to Russian invasion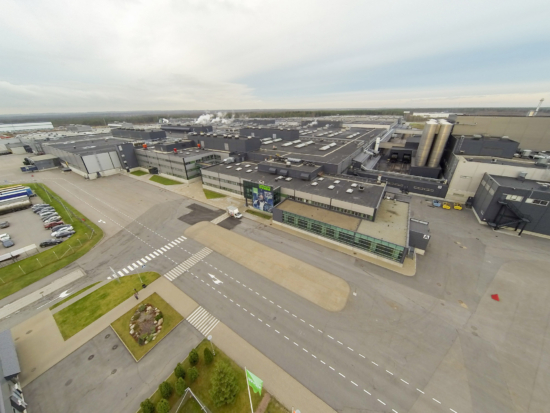 Nokian has dropped its 2022 financial guidance as a result of the invasion of Ukraine by Russia where Nokian runs a tyre manufacturing plant in Vsevolozhsk, near Saint Petersburg.
That factory forms a significant part of Nokian's tyre production strategy owing to the fact that manufacturing costs are "considerably lower in Russia than in Finland", according to the firm. Nokian reports that its combined annual production capacity from Finland and Russia is "more than 20 million tyres". However, with Nokian's Russia, Finland and USA plants all having experienced temporary shutdowns due to the pandemic, it is unlikely that such levels have recently been achieved.
However, as well as being key to Nokian's strategy, the Vsevolozhsk tyre factory is also Russia's largest exporter of consumer goods with 70 per cent of its production exported to over 35 countries.
In a statement issued this morning, Nokian Tyres wrote that the "Russian military actions in Ukraine and the consequent sanctions have caused significant uncertainty related to Russia, to the functionality of the Russian financial and payment system, and to the Russian ruble exchange rate."
As a result, Nokian's board reports that it is neither in a position to release new guidance now nor is it clear when further guidance will be released. Previously, Nokian Tyres' board had suggested that net sales were "expected to grow significantly and segments operating profit is expected to grow" on the back of growing global car and tyre demand.