SharkEye introduces three new wheel aligners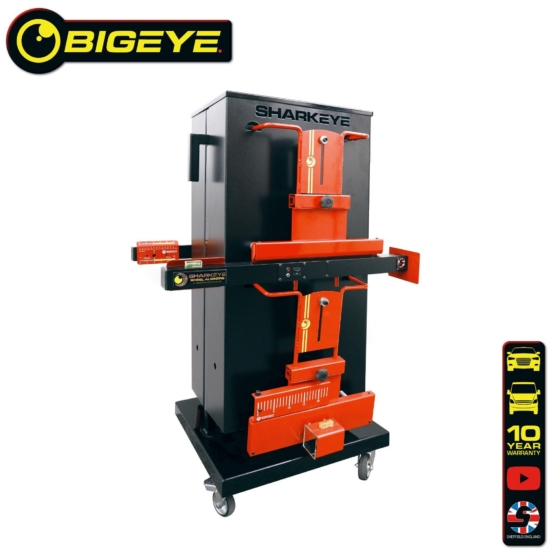 SharkEye introduced three new wheel aligners in June – the BigEye, the Husky and the Ibex.
Pitched as "the ultimate in car and LCV laser wheel alignment", the BigEye takes its cue from the company's Zubra Truck multi-axle aligner, which is designed to enable precise interaxle alignment. According to SharkEye representatives, the BigEye is the only laser aligner on the global market that offers its "unique and simple way of completely aligning a vehicle's axles". The machine can also be used as a standard four-wheel laser aligner and, just like all SharkEye products, is handmade in Sheffield, England.