B-Quik tyre retail branch count rises to 180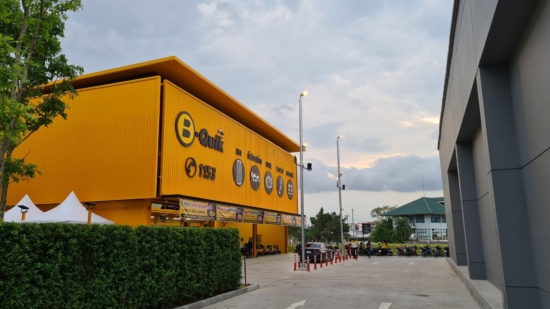 On 28 May 2021 growing Thai tyre retail chain, B-Quik opened two new centres on the Tiwanon road in north Bangkok. The addition of the two centres, which are spaced 8 kilometres apart, follows the opening of two more Thai branches at the start of April 2021.
Together with the nine B-Quik-branded tyre retail centres in Indonesia and the two B-Quiks located in Cambodia, the chain now has a total of 180 locations in its group. As a result of the recent openings B-Quik is closing in on its goal of having 200 branches in total. To put all this in perspective, at the beginning of 2003, the then seven-year-old B-Quik had 28 outlets.
According to the company, it is not the easiest time to be expanding, but there are "exciting things coming up" including "electrification" and "serious sustainability" both of which are described as "massive opportunities".
Prior to the latest openings, managing director Henk Kiks reported that B-Quik's annual revenue is over US$250 million, that the company employs 3000 plus staff members and that it sells north of 1.2 million tyres per year.