Marubeni re-brands Indonesian tyre retail chain as B-Quik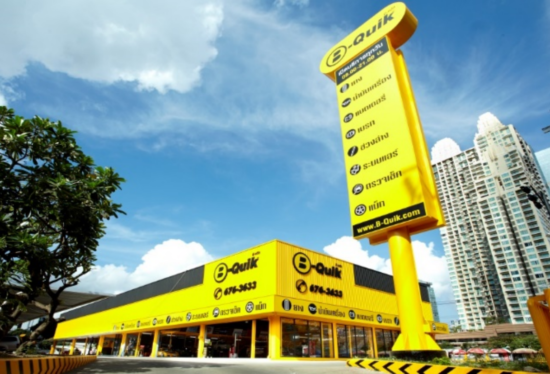 Marubeni is well-known for its range of tyre-related investment interests. While the conglomerate began in Japan, recent additions in Russia and US-based Tyrata demonstrate the diversity of its tyre-related portfolio.
Prior to the Tyrata collaboration, the most recent addition to Marubeni's tyre portfolio was the acquisition of management rights of Indonesian tyre retail chain PT Trans Oto Internasional. Trans Oto operates its tyre retail business through another Marubeni subsidiary, B-Quik Co. Ltd., which itself is the leading tyre retail chain in Thailand. In a related move, Marubeni changed the name of Trans Oto to PT. BQuik Otomotif Indonesia in April 2020, signally its intention to build the B-Quik brand.
According to the company, Marubeni actively participates in "tyre retail businesses that directly connect to consumers", having acquired B-Quik in 2006 and Radial Llantas SA de CV in Mexico in 2016. For its part, B-Quik is the leading independent tyre retail chain in Thailand, boasting a total of 166 stores in the country. As a result, B-Quik also has a leading national market share in Thai replacement tyre sales. Since Marubeni joined with B-Quik, the company reports that the chain has continued to grow at a rate of about 10 stores per year. Furthermore, B-Quik expanded its business into Cambodia in 2014 and currently operates two stores in that country.
In 2014 Marubeni also invested in the Indonesian Trans Oto tyre retail chain that offers tyre and fast-fit maintenance services. Through this acquisition of management rights, Marubeni and B-Quik aim to further expand the tyre retail business in Indonesia by building on B-Quik's experience in Thailand.
Indonesia has the world's fourth largest national population of approximately 270 million, and it is expected that the number of middle income earners will grow in the future, which suggests good business growth potential also.
Incorporated as PT Trans Oto Internasional in 2013, the newly-renamed PT BQuik Otomotif Indonesia is based in Jakarta and currently has seven branches. Vincent Lennert Goettsch is managing director and together with vice-president Naoto Ohashi overseers the business.
Bangkok, Thailand-based B-Quik, on the other hand, began in 1995. It has 166 branches and is headed up by CEO Henk Johan Kiks.