Spotlight on OSRAM as it picks up Auto Express win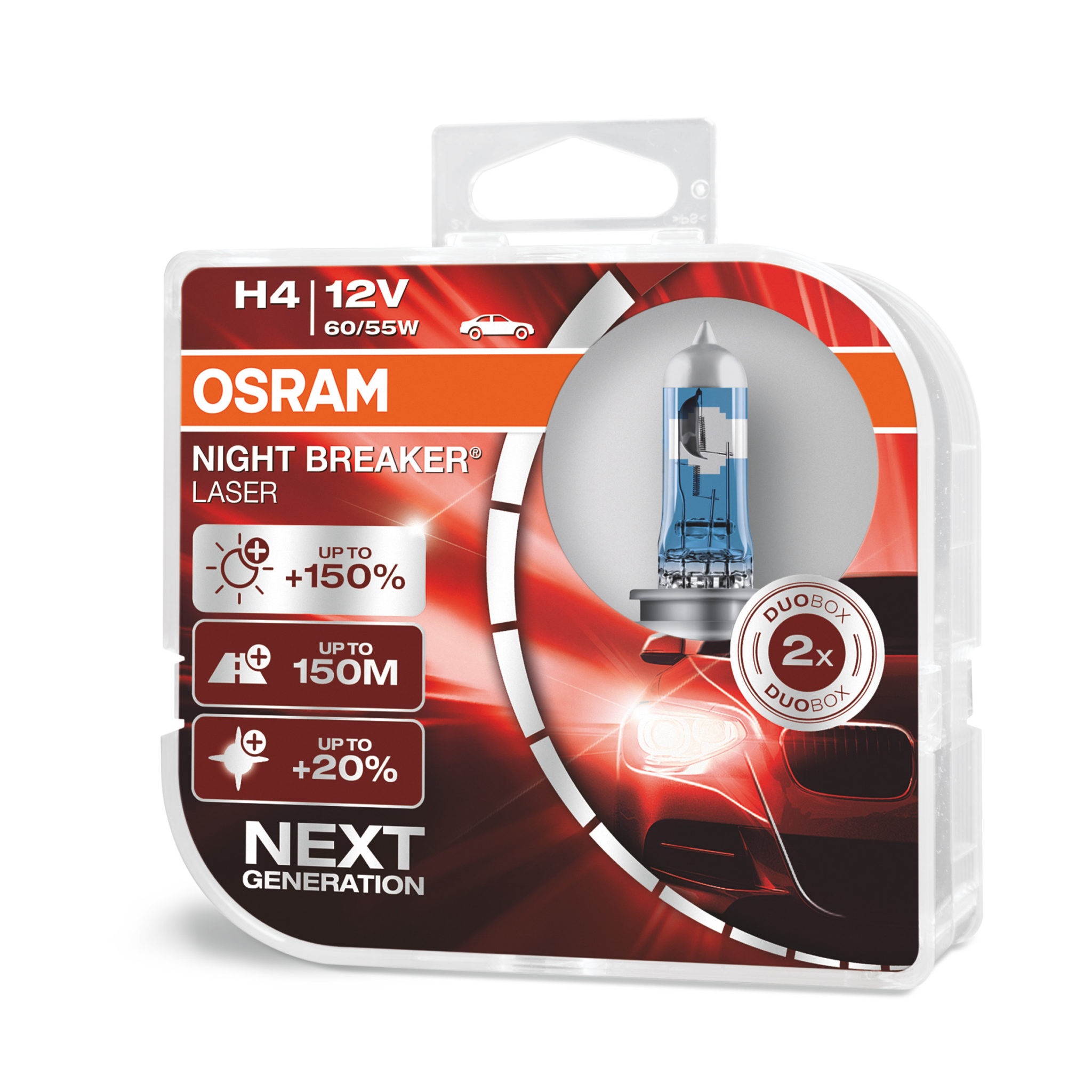 Night Breaker Laser, the next generation of automotive upgrade halogen bulbs from OSRAM, have outshone competition by being named the Auto Express Best Buy Car Headlamp Bulb 2019. Key features include the bulb's laser ablation technology and the highly engineered filament. They enable the bulb to shine up to 150 per cent brighter, while providing a beam of up to 150 metres and 20 per cent whiter light compared to the minimum legal standard.
Terri Clark, marketing manager at OSRAM, said: "We specially designed these bulbs to provide more light and significantly improve visibility, helping drivers to identify and react to traffic hazards more quickly. This recognition from Auto Express reflects our commitment to going above and beyond to maximise road safety."
All products were put through their paces, with thorough tests being carried out, including Auto Express' Figure of Merit (FOM) calculation, which combines light readings at two points: 50 metres in front of the car, and another 75 metres ahead.
10 sets of H4 twin-filament bulbs were all tested. The beam length and the brightest spot were also measured.
Results from an average of two bulbs were then converted to percentages to accurately reflect performance. Auto Express commented: "It's the beam that secures its win here. It was noticeably bright with a wide hot spot and a sharp cut-off."
Maximum output was also taken into consideration to ensure ECE regulations were met.