British company develops hydrogen electric solution for heavy mining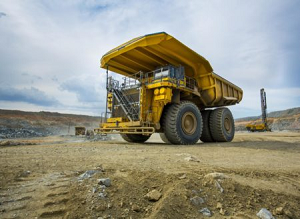 British company Williams Advanced Engineering is developing a new fuel cell electric vehicle set to become the world's largest hydrogen powered mining truck.
The project for global mining giant Anglo Amercian aims to help the latter achieve sustainability challenges as part of its FutureSmart Mining programme.
Putting electrified vehicles into mines – from large haul trucks to passenger vehicles and employee buses – will help Anglo American reach its decarbonisation targets.
Williams Advanced Engineering's work will focus on the development of an FCEV haul truck powered by a hydrogen Fuel Cell Module paired with a WAE scalable high-power modular lithium-ion battery system.
This will replace the existing vehicle's diesel engine and will be controlled by a high voltage power distribution unit delivering in excess of 1,000 kWh of energy storage.