New Clarke 12V ½" impact wrench kit available from Machine Mart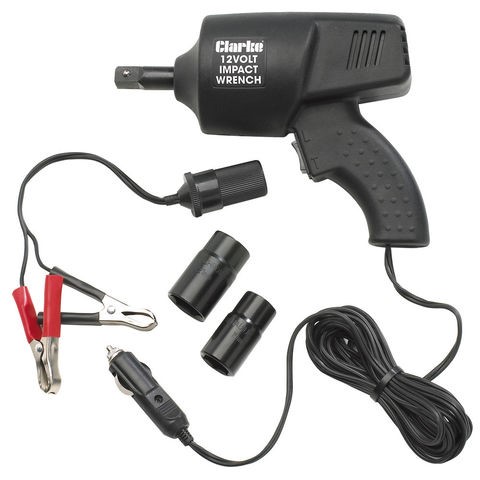 Machine Mart has added the Clarke CIR13C impact wrench kit to its range, stating that it is ideal for quickly removing wheel nuts, studs and stubborn nuts & bolts in general. This impact wrench operates from 12V auxiliary sockets, portable power packs or most 12V batteries making it an excellent addition to any car, workshop or garage.
The CIR13C features a massive torque output of 350Nm for quick and effective operation whilst being relatively light in weight for controlled use.
CIR13C includes the following accessories:
8m power cable
2x double ended impact sockets (17/19mm & 21/23mm)
12V socket adaptor
12V battery clips