Michelin: Nordschleife record a technological challenge for its tyres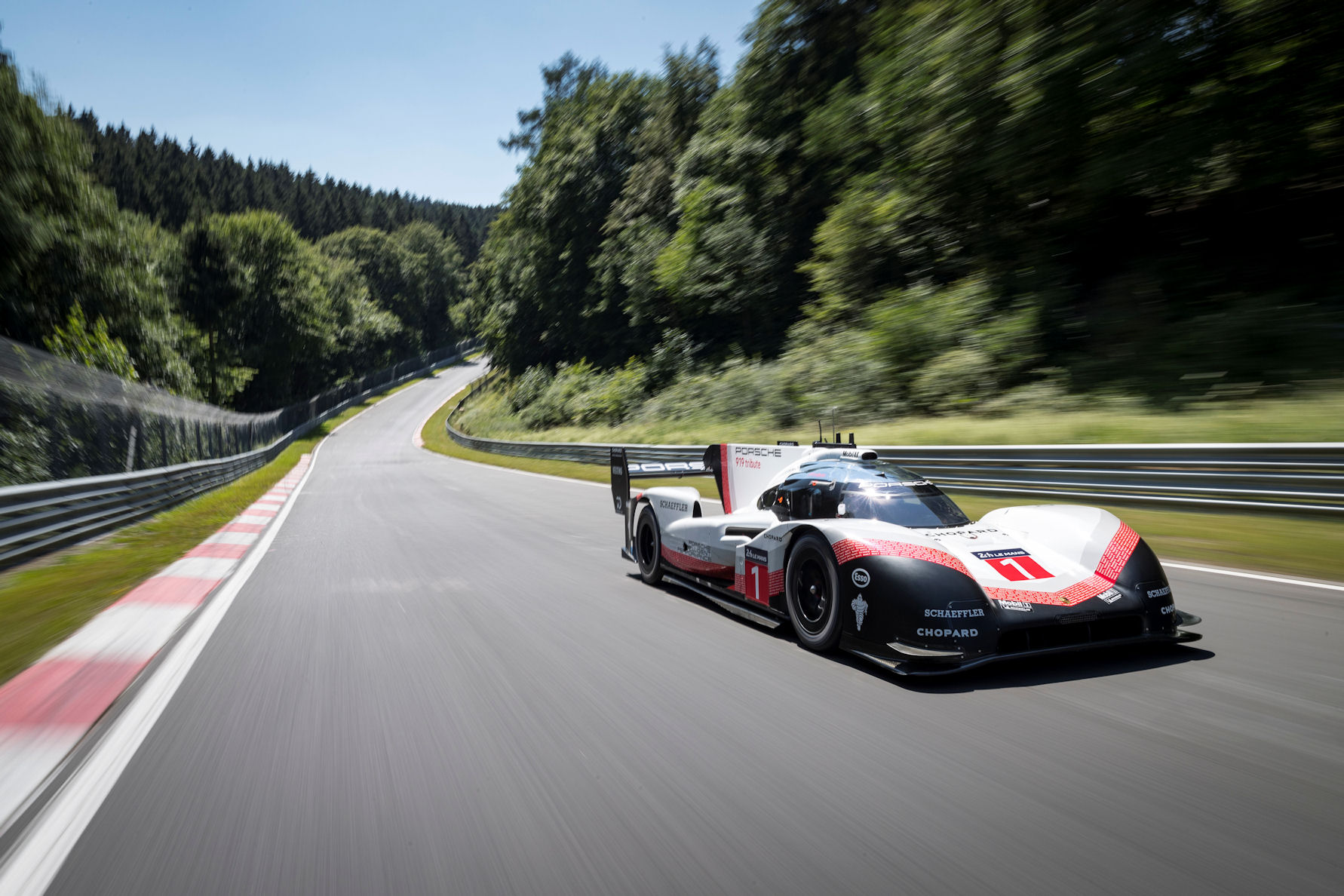 On 28 May 1983, the late Stefan Bellof set a new outright lap record at the Nürburgring Nordschleife when he propelled his Porsche 956 around its entire 20.832 kilometres in 6 minutes 11.13 seconds. This record stood until 29 June 2018 when another Porsche – the spectacular 919 Evo – was brought into play during the 919 Tribute Tour. With Timo Bernhard behind the wheel, the Porsche hybrid sped around the Nordschleife in just 5 minutes 19.55 seconds.
During its record-breaking run, the 919 Evo ran on a set of specially-developed Michelin tyres. Pascal Couasnon, Michelin motorsport director, comments: "When our partner Porsche told us about the Porsche 919 Tribute Tour, we jumped at the opportunity to be a part of this ambitious project. Above and beyond our existing relationship with Porsche – which has yielded three consecutive FIA World Endurance Championship crowns and Le Mans 24 Hours victories – we saw the Porsche 919 Tribute Tour as a new technological challenge for our racing tyres."
Michelin embarked upon a development programme geared specifically around the 919 Evo, with the stated objective of enhancing both the performance of its tyres by around 15 per cent while increasing their ability to withstand far greater stresses than are typically experienced in endurance racing. The aerodynamic downforce generated by the Porsche 919 Evo is colossal, particularly through quick corners.
Congratulating Porsche and Timo Bernhard on this new record, Couasnon stated: "I am proud that Michelin was able to contribute to Porsche's extraordinary success, in providing tyres that are at the cutting-edge of both performance and safety."