ChargedEV help Auto Windscreens electrify with vehicle charging point roll-out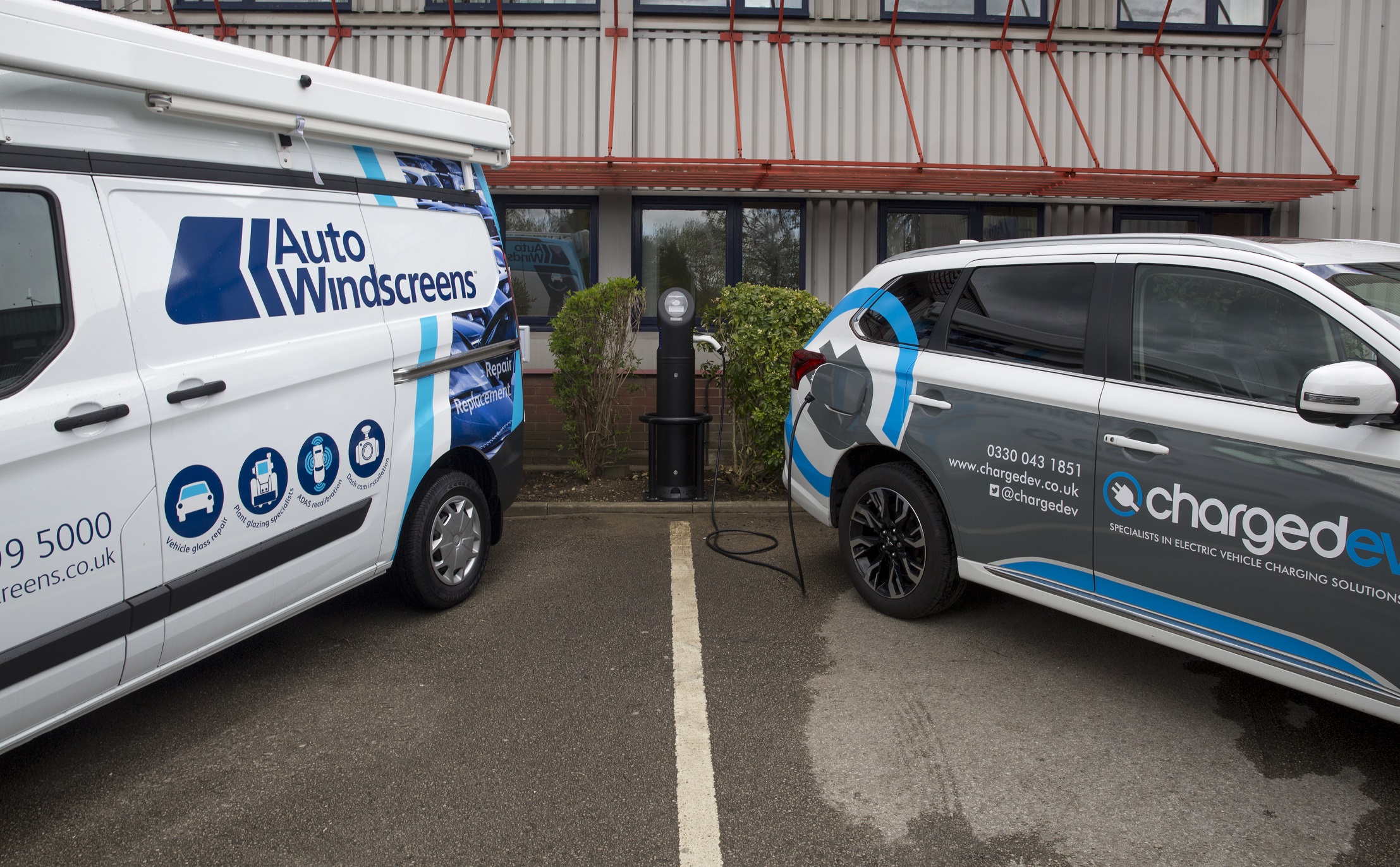 Auto Windscreens, working with ChargedEV, has become the first UK provider of vehicle glass repairs and replacements to introduce electric vehicle (EV) charging points across its network.
Building on its increasingly impressive green credentials, the company's Chesterfield headquarters is now fitted with three 7.4kW Dual Charging Points. Several more locations nationwide will go 'live' with the equipment over the next few weeks, including the flagship Fitting Hub in Milton Keynes.
Shaun Atton, Auto Windscreens' fleet manager, said: "ChargedEV approached us and offered an EV charging solution that we felt would work effectively across our expanding fitting hub network. The charge points will be available for customer use and support our plans to introduce more electric and hybrid vehicles to our fleet, reducing our carbon footprint."
Auto Windscreens recently announced the addition of a fully electric plug-in vehicle, a Citroen Berlingo, to its fleet. This is being used by its rapid response technician team, in and around London.
Rich Hickerman, business development manager at ChargedEV, which is also based in Chesterfield, said: "When I heard that Auto Windscreens were looking at electrifying their fleet, I thought I'd test the water and get in touch to see if we could assist and set them up with a charging infrastructure. We listened to what Shaun was looking for and came up with a solution that suited Auto Windscreens, their fleet and their customers."
Hickerman also added: "It's great to be able to work alongside such a reputable company and get the ChargedEV brand out there throughout the UK, especially when more companies are adopting EVs and Plug-in Hybrid Electric Vehicles within their fleets and may also be looking for charging solutions."
The nationwide installation is currently in progress with sites in Cardiff, Coventry, Crayford, Leeds, Leicester and Tunbridge Wells all being looked at presently.