Ceat's Goenka becomes chairman of India's ATMA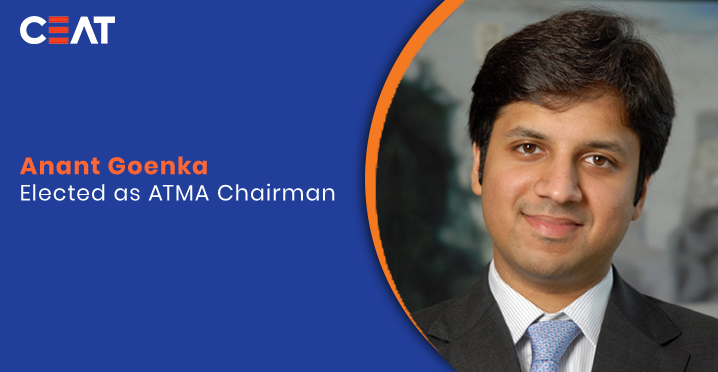 Anant Goenka, managing director of Ceat Ltd., has been elected chairman of Indian tyre industry body the Automotive Tyre Manufacturers' Association (ATMA). Rajeev Anand, chairman and managing director of Goodyear India Ltd., is the association's new vice-chairman.
In response to Goenka's unanimous election as chairman, Ceat commented "we hope this industry body flourishes under his leadership." Anant Goenka has been managing director of Ceat Ltd. for the past five years. He joined Ceat as head of specialty tyres in September 2005, however later spent two and a half years working for another RPG Group company, KEC International, before returning to Ceat at the start of 2010 as deputy managing director.
Rajeev Anand has been with Goodyear for almost 36 years and has served as chairman and managing director of Goodyear India Ltd. since June 2009. He is credited with turning the operation around within a year of taking charge.
Five new convenors have also been appointed to head ATMA core groups.
Nitish Bajaj, vice president – marketing, Ceat Ltd is the new convener of the ATMA Industry, Public & Economic Affairs (IPEA) Group that looks at developing new markets and increasing export competitiveness of Indian tyre industry.
The ATMA Supply Chain and Resources (SCR) Group, which works to ensure fair and sustainable supply of raw materials to the industry, will now be headed by Ashish Pandey, vice president – materials, JK Tyres and Industries Ltd.
P. K. Mohamed, chief advisor – research and technical, Apollo Tyres Ltd., has again taken over the reins of ATMA Technology, Environment, Safety & Standards (TESS) Group.
Policy formulation within the industry is now the remit of Nagaraja N, general manager – GST and Excise, MRF Ltd., as convener of ATMA Government Affairs and Legislation (GAL) Group.
ATMA has formed a new core group for skill development. Jyotsna Aswal, general manager human resources and general affairs at Yokohama India Pvt. Ltd., has been appointed convenor.
Set up in 1975, the ATMA represents the 11 tyre companies that account for more than 90 per cent of India's tyre production – Apollo Tyres, Birla Tyres, Bridgestone India, Ceat, Continental India, Goodyear India, JK Tyre & Industries, Michelin, MRF, TVS Tyres and Yokohama. The aim of the association it to act as a key link between tyre manufacturers and India's government and assist in relevant policy formulation.