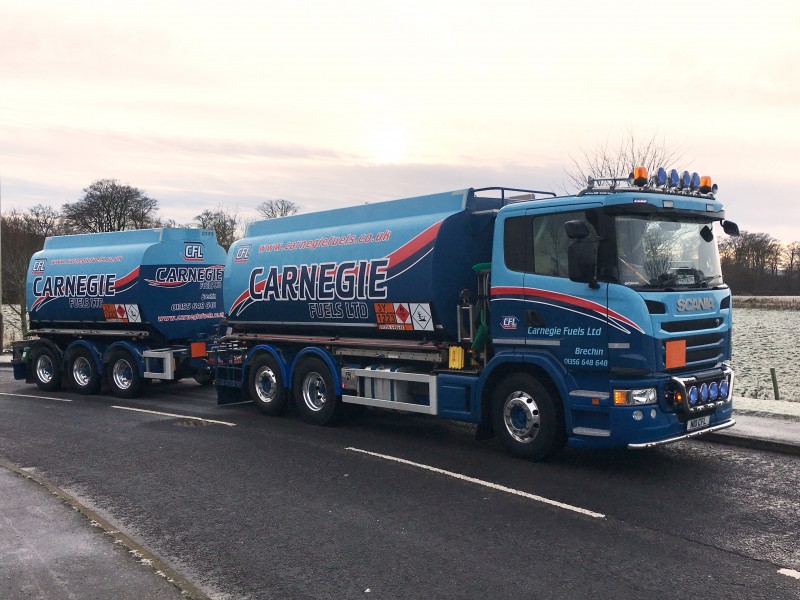 Carnegie Fuels owner Kevin Carnegie says the Michelin X Works have exceeded expectations.
Scottish fuel firm Carnegie Fuels typically delivers to farms, industrial areas and residential properties that can often only be accessed on rocky off-road terrain – putting the 6×2 rigid tanker fleet's fitments at an increased risk of stone cuts and ingress.
Following a visit from one of Michelin's Technical Managers, Dan Lamb, last summer, owner Kevin Carnegie agreed to trial sets of Michelin X Works D drive axle tyres and XZY3 steer and tag axle fitments on two of his 13 delivery vehicles.
Category: Premium, Product News, UK News