Dunlop slick convinces in Performance Bikes' five-tyre test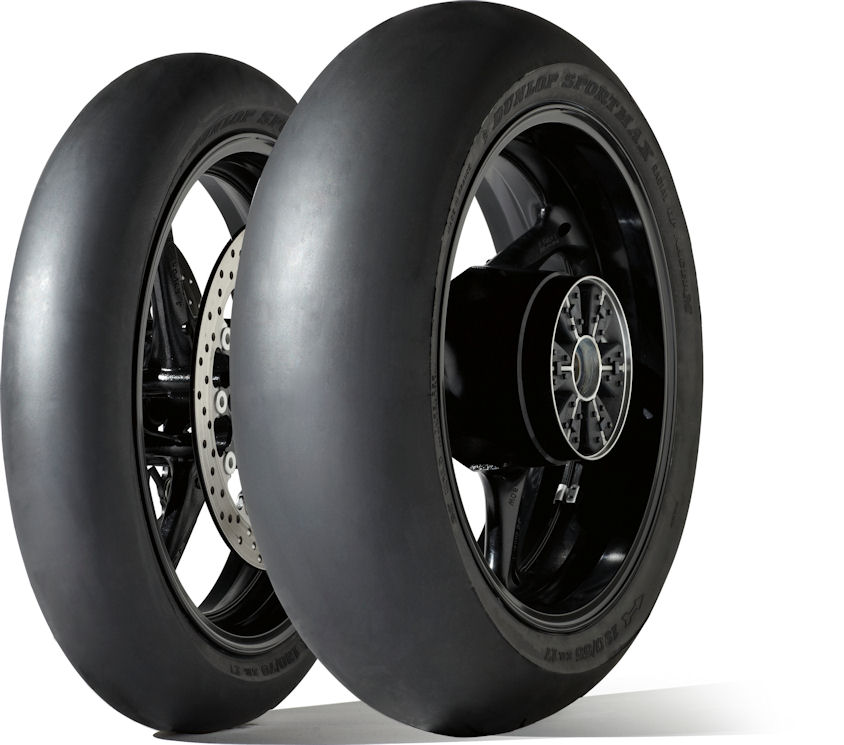 In a comparative evaluation of five slick track tyres, Performance Bikes magazine (September 2017) has rated the latest Dunlop GP Racer D212 its top choice. John McAvoy and Chris Walker tested the Dunlop rubber together with the Continental Track Slick, Metzeler Racetec RR Slick, Michelin Power Slick Evo and Pirelli Diablo Superbike Slick, and while the GP Racer D212 didn't deliver the fastest lap time, Walker and McAvoy both "raved about the front, and how fast it turned as well as how much feel it produced."
Testing took place at the Rockingham Motor Speedway, a location chosen for its combination of heavy braking zones, long traction areas and corner sequences that test a tyre's ability to handle quick direction changes. Walker and McAvoy tested each of the five tyres for performance stability, turn-in, mid-corner and exit performance as well as feel.
The Dunlop tyre was rated top for turn-in characteristics, with Walker describing it as having "instantly transformed the front end and made the ZX-10R turn in like a full-blown racing superbike." Both he and McAvoy gave the Dunlop GP Racer D212 ten out of ten in this test. McAvoy also handed out top marks for the mid-corner performance test (Walker nine out of ten), claiming that the tyre "tracked its line perfectly." Walker experienced "great grip and feel from both ends." As for feel, McAvoy experienced "loads of feedback, loads of confidence," adding that "the front turns so quickly and grips so much that it feels like a video game."
The final overall scores were; Dunlop 90/100, Pirelli 85/100, Michelin 85/100, Continental 83/100, Metzeler 76/100.