One Tote, One Tree – Accella reports on replanting project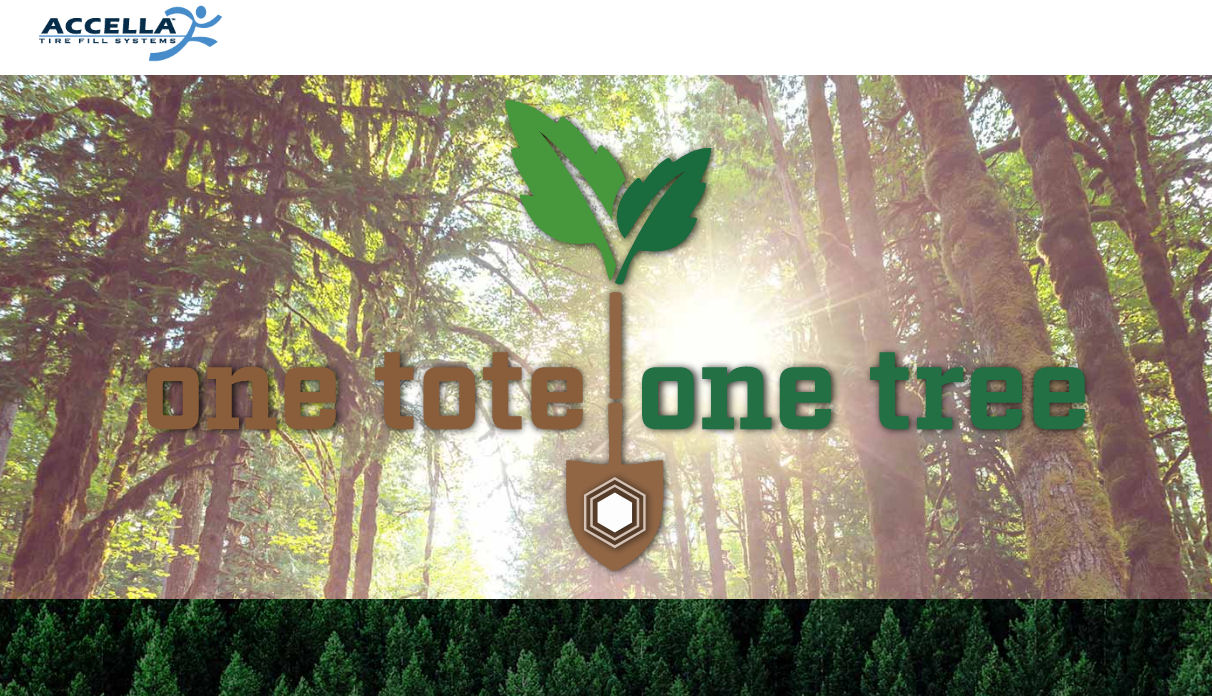 Accella Tire Fill Systems isn't just responsible for seeing tyres filled with polyurethane liquid – it's also filling forests in the USA with trees. To be precise, it has completed another year in its ongoing dedication to planting new trees in partnership with American Forests, the nation's oldest non-profit conservation organisation.
Teaming up with its customers, aftermarket dealers and distributors around the world, Accella to date has planted more than 142,000 new trees to help restore forests destroyed by natural disasters. The initiative is part of the company's One Tote, One Tree' green campaign (www.onetoteonetree.org), through which one tree is planted for every tote of Accella's tyre fill product purchased.
For 2017, Accella's donation is helping American Forests in its work with the US Forest Service to plant more than 40,000 whitebark pines in Shoshone National Forest, which is part of the Greater Yellowstone Ecosystem in Wyoming. The restoration of the Shoshone's Wind River Ranger District is part of a decade-long reforestation project, countering the blister rust and mountain pine beetles that have decimated the area and led to tree mortality exceeding 80 per cent in some places. These conditions increase susceptibility to wildfire; a fire there in autumn 2013 destroyed more than 1,700 acres.
"Accella Tire Fill Systems continues to prove itself a steadfast partner to American Forests, consistently demonstrating the great role of corporate responsibility and how it helps us accomplish our timely and critical work," said Lea Sloan, vice-president of communications, American Forests. "Accella's One Tote, One Tree programme is a perfect example of how a company can include its customers and affiliates in the effort to give back to the environment, in a particularly sustaining manner."
Accella Tire Fill Systems states it is dedicated to improving sustainability across the global OTR tyre marketplace. In its more than 45-year history, Accella has become a market leader in tyre fill solutions by focusing on developing eco-friendly flat-proofing alternatives for industrial, construction, mining and other OTR tyres. When pumped into any pneumatic tyre, the company's TyrFil solution replaces the air inside with a resilient, synthetic elastomer core. "The result is increased comfort for heavy equipment operators, improved performance and safety, defrayed operator costs and better protection for the environment," states Acella.
"As a zero waste, zero emission manufacturer, Accella Tire Fill Systems is dedicated to sustainability as a long-term strategic business focus, and partnering with American Forests is a natural extension of that orientation," noted Joe Negrey, vice-president of Accella Tire Fill Systems. "Our One Tote, One Tree programme exemplifies this philosophy by enabling our global network of distributors, OEMs and aftermarket dealers to join the effort to heal damaged fire zones like the Shoshone National Forest. Together, we are illustrating how businesses can turn innovation and sustainability into a winning formula, for the company and for the planet."