Global ambitions: Wanli Tire launches 'F Plan'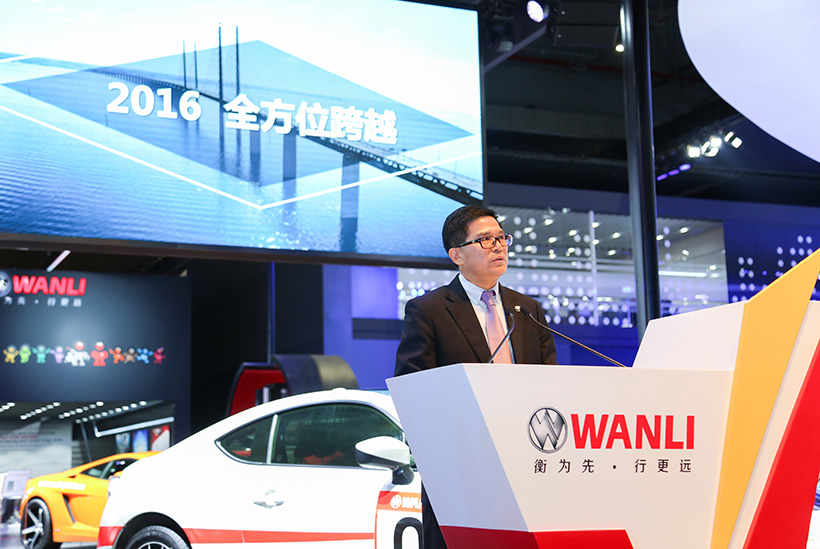 China's Wanli Tire aims to compete on even terms with the established tyre majors, and the tyre maker has its eye on a spot in the global 'top ten'. The company's path to international success will be guided by a new strategy that Wanli Tire general manager, Li Xiaoyun, outlined at Auto Shanghai.
The Wanli F Plan, as it is known, focuses on the 'three Fs' – Future, Flagship and Full. Explaining each, Li shared that Future included Wanli Tire's sustainable development moving forwards, and the important influence this will have on the company's long-term prospects. Flagship refers to Wanli Tire's achievement of a top global ranking through technological prowess and a brand image that reflects this technology. Full covers Wanli Tire's international motorsport aspirations as well as efforts to match renowned global brands by facilitating the "whole value chain" of R&D, manufacturing and marketing.
Elaborating further on the company's motorsport activities, Wanli Tire intends to build upon last year's victory in the D1 Grand Prix, a Japanese event billed as "the competition to decide the victor with the coolest drift drive performance." Although the 2016 season was the first time Wanli participated, Wanli Fat Five Racing driver Daigo Saito claimed victory in his Toyota JZX100, finishing the season well ahead of his next-placed rival after winning 11 of the 15 rounds.
This year, Wanli Tire is again participating in the Japanese D1 Grand Prix, as well as in the inaugural D1 Grand Prix series in China and Formula Drift in the USA. Drifting is, however, only the "starting point for Wanli Tire to explore a new path in the global arena" – an aim of Plan F is to "map out the way for Wanli Tire's bright prospects" in motorsport.            sg