Kwik-Fit names Andy Fern as new fleet sales director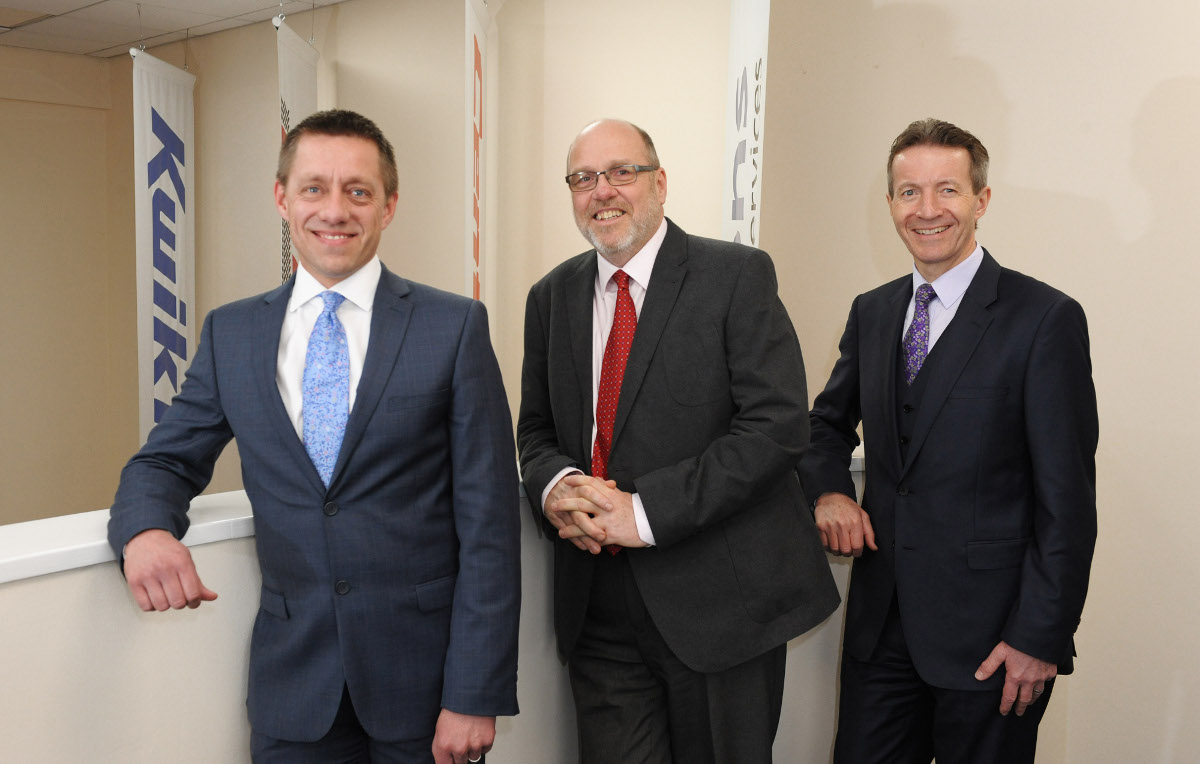 Peter Lambert retires after seven years as fleet director
Andy Fern has joined Kwik-Fit as fleet sales director following an 18-year career with Michelin, most recently as national fleet sales manager. He replaces Peter Lambert who has retired after seven years as Kwik-Fit GB fleet director. Meanwhile, Simon Lucas has been promoted to the new role of customer support director of Kwik Fit GB. This role includes responsibility for Kwik-Fit Mobile, numbering some 200 vehicles, and the management of the company's Customer Support Centre in Tannochside, Scotland, serving both fleet and retail customers. Both Fern and Lucas will report directly to Kwik-Fit GB managing director Kenji Murai.
Andy Fern spent the initial part of his Michelin career in motorsport, culminating in five years working with the McLaren F1 team and drivers including Kimi Raikkonen, David Coulthard and Juan Pablo Montoya. He has spent the last decade in sales roles at Michelin, progressing from account manager to national fleet sales manager.
Fern said: "I've worked with many parts of the Kwik-Fit business in my capacity as a tyre supplier and liked what I saw. I am a big believer in quality of service, I like things to be done efficiently and done well. Kwik Fit has been investing significantly in recent years in its network of centres and mobile vans, all with the aim of providing fleet customers and company car and van drivers with even further improved service levels."
Simon Lucas has more than 30 years' experience in the UK fast-fit industry including two spells with Kwik-Fit, which he re-joined in 2004 as operations director for Kwik-Fit Mobile. He was promoted to fleet operations director in 2006, assuming responsibility for the fleet call centre in Scotland.
On his expanded role, Lucas said: "A number of new fleet initiatives have been launched in the last two years, including most recently Fleet Web Bookings, and Tannochside has been central to supporting those developments. We have a number of exciting new customer-focused initiatives planned for launch which will expand the range of services we offer in order to retain our leadership position in the fleet sector.
Mobile 7 service expanding
"In addition, Kwik-Fit is seeking to further advance the Mobile7 service into areas outside of the M25 ensuring that a 7 day a week Mobile fitting service is available to the majority of fleet drivers."
Peter Lambert has spent more than 30 years in the UK motor industry, having held roles with Ford, Toyota and DaimlerChrysler including sales and marketing director for Mercedes-Benz Vans and managing director of Chrysler UK.
On his retirement from Kwik-Fit, he said: "During my career I have been privileged to have worked for some outstanding companies. I have thoroughly enjoyed my time at Kwik-Fit and I am pleased to say that I have accomplished everything that I set out to achieve. Kwik-Fit Fleet has an excellent team with the potential to achieve great things in the future. It is now time for me to move on and as one chapter closes I am looking forward to what will unfold in the next."
Kenji Murai said: "Peter has, during his time with Kwik Fit, improved the efficiency of Kwik Fit Fleet and he has built excellent customer relationships. His dedication and professionalism has undoubtedly enhanced our business and played a significant part in helping to develop our fleet mechanical proposition. We are delighted that Andy Fern has joined us to help build on these developments and also congratulate Simon Lucas on his new, expanded role, which will be critical to our continued success in the fleet sector."