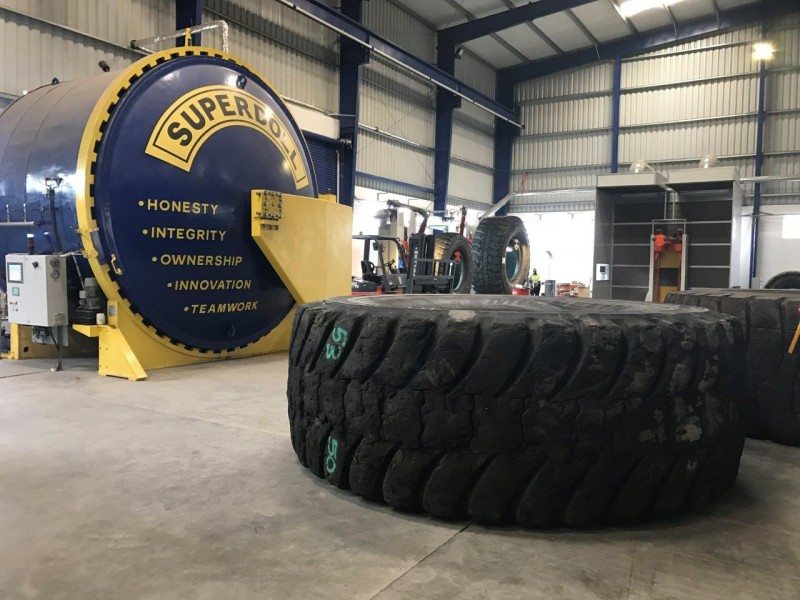 Superdoll is able to retread the world's largest OTR tyres
The first load of giant OTR (Off The Road) tyres to be mounted on the largest dumpers in the world, and operate on the Copperbelt mines, arrived this morning at Superdoll's newest Retreading & Repair OTR tyres plant based in Ndola, Zambia.
After three years of construction and supported by the Zambian Government, through Zambian Development Agency (ZDA), Superdoll is starting to operate and serving the entire mines located in Zambia.
"Our Superdoll OTR plant is equipped with the latest world technology, state of the art machines, non-destructive Sheirography method, and decades of experience", said Vick Nachshon, CEO of Superdoll Zambia.
According to the company, the Superdoll OTR plant, Certified and granted by Mine Safety Department MSD, is the only Certified Retreading & Repair plant in Zambia.
Furthermore, the Superdoll OTR Retreading & Repair plant is said to be the only plant on the African continent able to handle OTR from 25 up to 63 inches in diameter.
Category: International News, Retreading