VMI breaks ground on Poland plant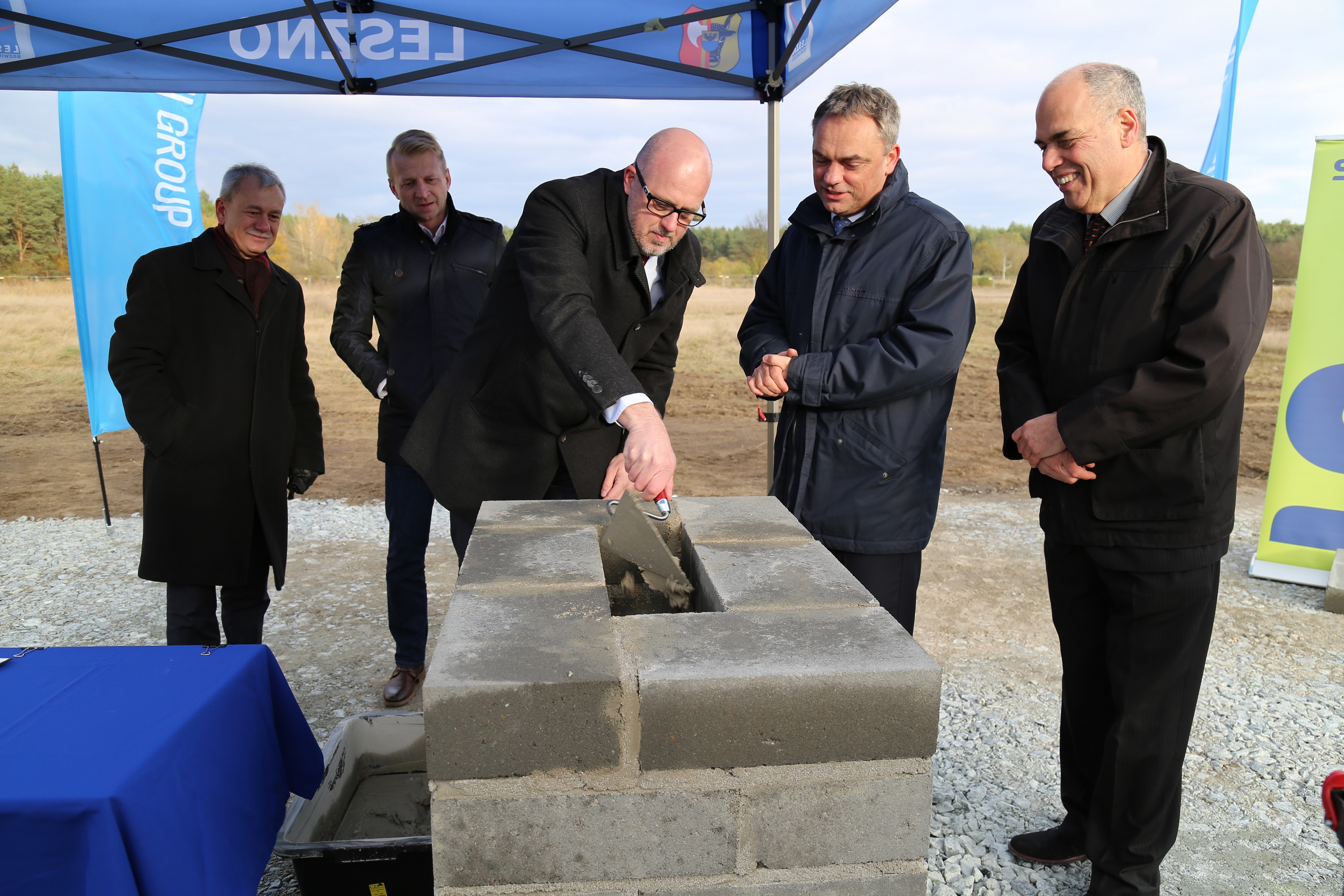 VMI Group broke ground on its new manufacturing plant in Leszno, Poland on 2 November 2016. In the first phase, the company is building a 13,500 m2 facility on its 8 hectare plot of land with goal of extending the current manufacturing capabilities of the company. VMI Group now has entities in 8 countries on 5 continents.
During the ground breaking ceremony, Harm Voortman, CEO and Mr Guido Roncken, COO and other officials signed a foundation act as a remembrance to this historic fact. The act itself was placed and buried in a cornerstone, laying the foundation of a successful VMI Poland Sp. z o.o. The mayor of Leszno and other government officials were also in attendance.
Leszno in Poland was selected after various sites in Eastern Europe were investigated.  It was chosen because of the area's ability to attract well-motivated and highly qualified technically skilled employees from universities and technical schools situated nearby.
Currently, VMI Poland is operating in a rental location with over 40 employees. The new facility will help shorten the delivery time of VMI's high end equipment, while maintaining a low-cost level. Expected to be operational in Q2 2017, the state-of-the-art manufacturing facility will produce according to the latest Lean principles and will employ 125 people in the first phase