Solvay's Sylvaine Neveu wins 2016 Irène Joliot-Curie Prize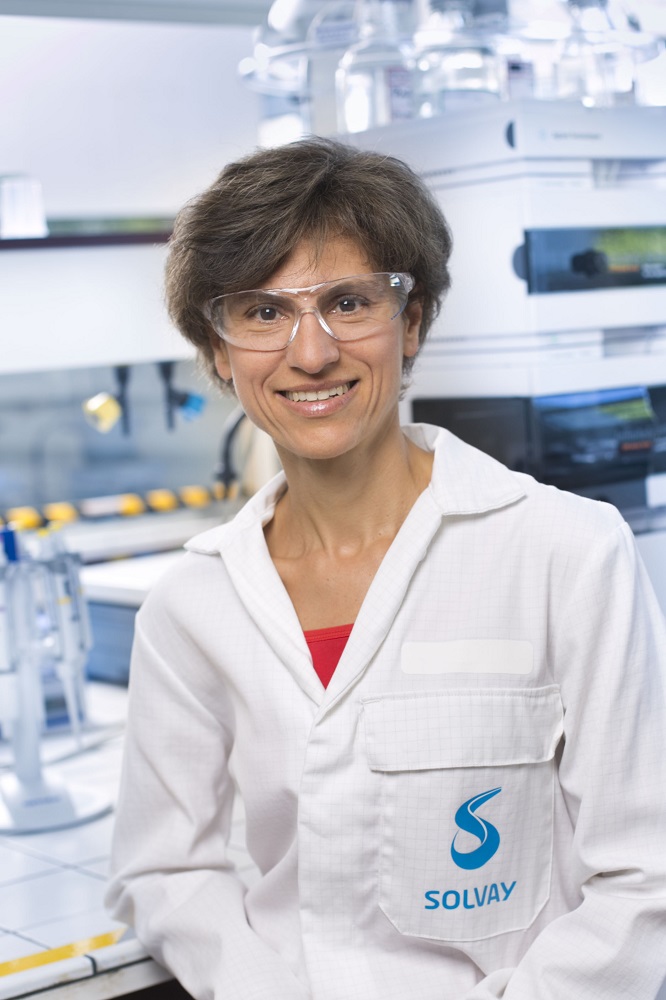 Solvay, Sylvaine Neveu, a researcher at the firm's Research and Innovation entity within the group's Global Business Unit Silica, has won the Irène Joliot-Curie 2016 award for work on energy saving tyre technology. She was honoured in the category "Woman, Research and Enterprise", granted by the French Ministry of Education, Higher Education and Research.
For more than 12 years, Sylvaine has managed "key value" projects for Solvay including the development of new silica for low-energy pneumatic applications. In addition, she also operates a platform dedicated to the eco-friendly silica process, process created by Solvay. Her and her team also achieved perfect gender parity. When she was first appointed, her team was only 20 per cent women.
"I am keen to share my knowledge and skills to promote the development of my team and of those who come to me for advice, without any discrimination. I hope to be a role model for other women in my career and also for men who still hesitate to promote women to management positions," said Sylvaine Neveu.
Sylvaine graduated from Chimie ParisTech and holds a PhD in Process Engineering from the Ecole des Mines de Paris. She joined Solvay in 1994 and has authored 17 patent families and leads the department in charge of the development and industrialization of new silica products and processes. Since 2008, Sylvaine has been working on projects to reduce the energy footprint and water consumption in the production of Solvay silicas.
"We are very proud to have Sylvaine in our Silica business. Through her flawless professionalism and skills, she was able to bring innovation to a higher level with the help of her teams at Silica. This award is a true recognition of her scientific work and her outstanding leadership," said An Nuyttens, president of the Global Business Unit Silica Solvay.