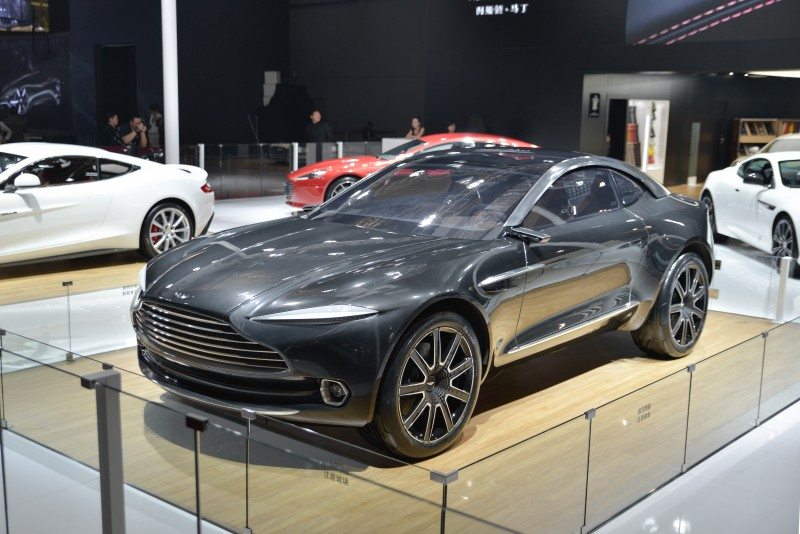 Aston Martin is continuing to with its plans to build a £200 million factory in Wales after the UK's decision to leave the European Union. Crossover/SUV models such as the DBx are likely to be made there.
Aston Martin is going ahead with previously announced plans for a new £200 million manufacturing plant in St Athan, Wales despite the UK voting to leave the European Union. It seems that company remains optimistic about its plans at least partly because a weaker pound makes the carmaker's exports more attractive.
Aston Martin president and CEO Dr Andy Palmer said in a statement that the UK's Brexit vote won't change the company's expansion plans.
The St Athan plant forms part of Aston Martin's 'Second Century' plan. The new factory is expected to create up to 750 new jobs to build Aston Martin's first ever crossover vehicle, planned for 2019. In order to complete this project Aston Martin has issued £200 million of preferred equity.
It will cover 90 acres, taking over three so-called "super-hangers" and other infrastructure which was previously owned by the Ministry of Defence. Construction is set to begin in 2017, with full vehicle production commencing in 2020.
However, while the company reports that it is continuing as planned, it is also tightening its belt in preparation for the unforeseen. Writing in the company's full-year 2015 financial results, which were published on 27 June, Dr Andy Palmer said: "The improved sales and profitability in 2015 demonstrates the potential for the Aston Martin transformation. While we make the significant investments required to deliver the Second Century plan, we are taking the necessary actions to reengineer the business and implement a leaner operating structure. Our results provide us confidence that Aston Martin is on the right track to sustainable growth and profitability."
Recently, Aston Martin also entered into a partnership with Red Bull Advanced Technologies to create a so-called "hyper-car", whilst also expanding its global brand presence through an innovation-partnership with F1 team Red Bull Racing
Category: Company News, UK News